Franklin & Bash (Page 3)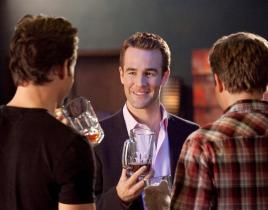 What can beat a good Bachelor Party? James Van Der Beek guest-starred in the pivotal role of Nathan, Janie's fiance, on "Bachelor Party," which included pa...

Garcelle Beauvais couldn't be more excited that Franklin & Bash got picked up for a second season. But the actress, who plays Hanna Linden on the TNT s...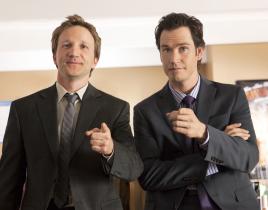 Franklin, Bash and all of their antics will return to TNT next summer. The network announced today that the freshman series, which averages close to four m...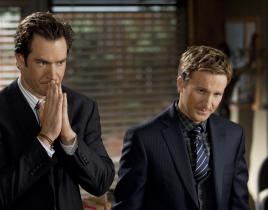 Franklin & Bash love sex. If the innuendo's not flying, then the clothing is. If they're not having sex, they're talking about the fantasy sex they wan...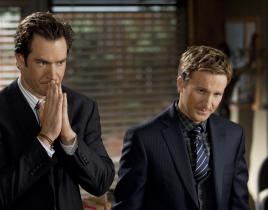 Where can you find two gorgeous guys, pole dancing, and Lady Gaga's gum? This week's episode of Franklin & Bash, of course! With Franklin going up agai...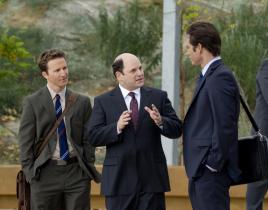 If you were dying what would be on your bucket list? If you were "litigious scumbag billionaire" Carter Lang, it would include screwing over a former cowor...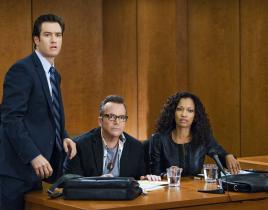 Franklin & Bash brought out the heavy hitters this week, but it didn't need to: the show had me from the first scene. Office chair curling? I could not...

Kumail Nanjiani has appeared on The Colbert Report, and on Portlandia, but the actor admitted to me that it was scary to step on to the set of his first st...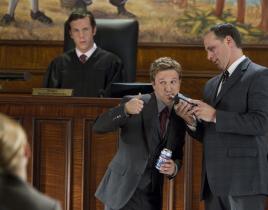 Sometimes, I tune into Franklin & Bash forgetting what it is. This show isn't a great legal drama. It's a campy summer dramedy that's light on the dram...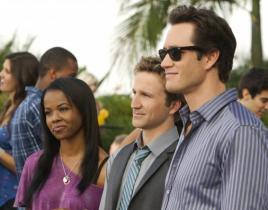 Although last week's episode didn't hit the mark for me, Franklin & Bash came back strong here, reminding me why I believe this show has such great pot...