Family Guy (Page 9)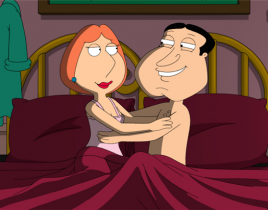 Yeah, that's right. After eight seasons of pretty bizarre plotlines, Family Guy completely ran out of storylines and decided to do an amnesia episode...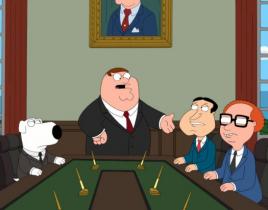 In this week's Family Guy, Peter assumed control of Pewterschmidt Industries when Carter suffered from a heart attack-induced coma… caused by a bela...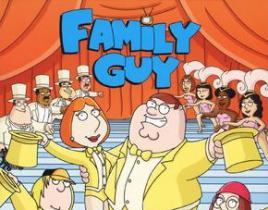 After being anceled in 2003, Family Guy was luckily able to come back after strong DVD sales for a fourth season. With a lot riding on the seas...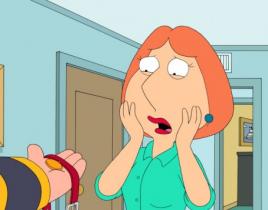 On this week's Family Guy, after accidentally running over a dog and discovering no one cared, Brian set out to prove that an animal's life was just as imp...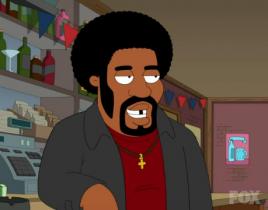 On this week's episode of Family Guy, "Jerome is the New Black," the writers tried to push the envelope and see just how offensives they could be with blac...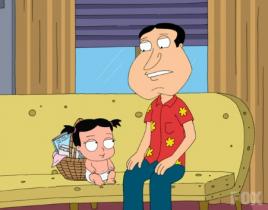 Last night on Family Guy, Quagmire discovered that all his sexual exploits finally had repercussions when he learns he has a baby girl that gets dropped of...
Have you stopped laughing yet from last week's Family Guy? The episode poked fun at Miley Cyrus, featuring the singer as a Disney-programmed robot that wen...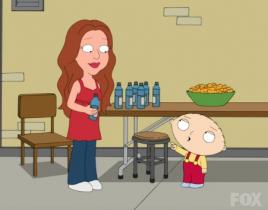 On the second of two new episodes of Family Guy during last night's live action special, Miley Cyrus came to Quahog and Stewie was willing to do whatever i...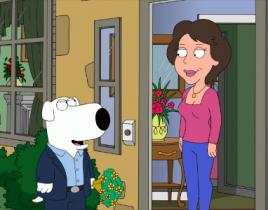 During the first of two new episodes during Family Guy's live action special last night, Brian was dating an older woman, Rita. The episode, "Brian's Got a...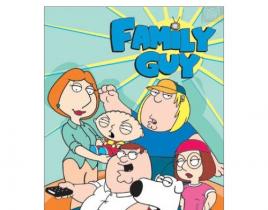 From the two part season three premiere of Family Guy where Brian ran away to Hollywood to the banned episoded, "When You Wish Upon a Weinstein," the third...