Family Guy (Page 8)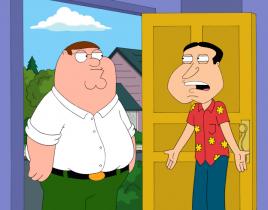 After taking a break from its usual formula with last week's 150th episode, Family Guy was back to its old style, complete with cut-away jokes this week fo...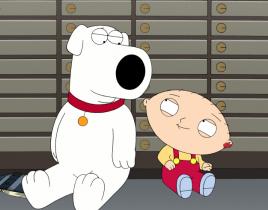 For the 150th episode of Family Guy, Seth McFarlane decided to try something brave and do a one-scene episode with Brian and Stewie trapped in a bank vault...

This week's episode of Family Guy, "April in Quahog" was supposed to feature the much-hyped American Dad crossover. Instead, we got an April Fool's D...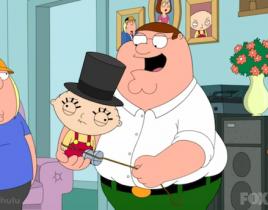 Family Guy began with a several minute Star Wars-esque space battle as Stewie and his co-pilot, Rupert, attempted to take down the evil Peter spaceship.&nb...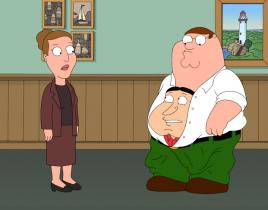 This week's episode of Family Guy opened with a Terri Schiavo musical. While it had a few laughs courtesy of the adorable kids, including Stewie dres...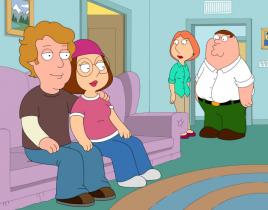 For whatever reason, Family Guy decided to have a Dustin Hoffman marathon last night as Stewie decided to go Tootsie to land a role on his favorite show, w...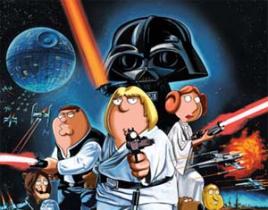 You knew you were in for a good season when Family Guy's sixth season opened with the hour long Star Wars parody, "Blue Harvest." After that, s...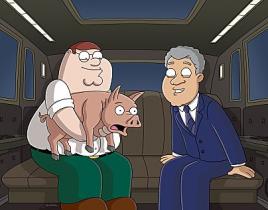 During Family Guy's fifth season we were treated to guest "appearances" by two Presidents (Bill Clinton and George W.), saw the return of the chicken, met ...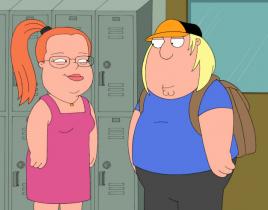 We're sure after our last review of Family Guy, you guys are expecting us to scream offensive at the down syndrome jokes of this week's "Extra Large Medium...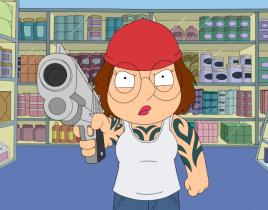 Poor Meg has been the butt of Family Guy jokes for eight seasons now and she finally got her chance to get her revenge on her family and fellow students in...