Family Guy (Page 5)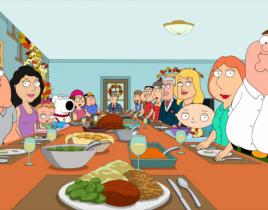 Did anyone else know that Joe and Bonnie had a son named Kevin? I sure didn't. In fact, I couldn't remember him during "Thanksgiving...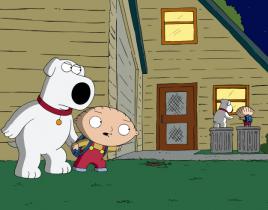 I must confess: I haven't seen any of the old Family Guy episodes, you know, before it got renewed and got popular. To see the classic animation and ...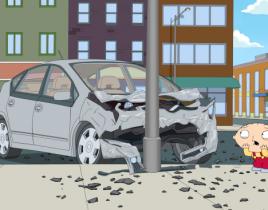 Family Guy solved the secret to ScarJo and Ryan Reynold's marriage in this week's "Stewie Goes for a Drive." How else do you explain two hot you...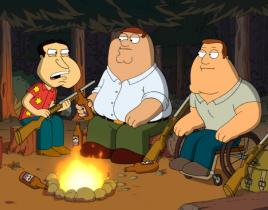 Family Guy was very strange was awfully strange this week. Not strange in the incoherent sense that Family Guy often tends to be, strange in that "Screams ...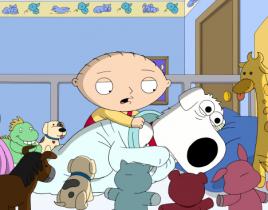 Thanks to American Dad's triple cross-over with Family Guy and The Cleveland Show for its hurricane-themed episode this week, I was excited to see wha...

Welcome back, Family Guy! The 10th season of this Fox sitcom kicks off with an unexpected glitch in the opening montage. Peter impregnated one with o...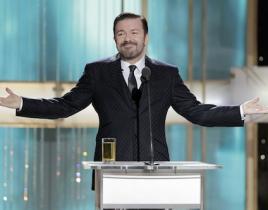 Ricky Gervais is headed to Family Guy, for more than just a one-episode appearance. The actor, who told London's The Daily Telegraph that the Fox hit is hi...
What does Meg turning 18, Peter declaring war on the Amish and the guys going on a road trip to the deep south have in common? All are featured in the foll...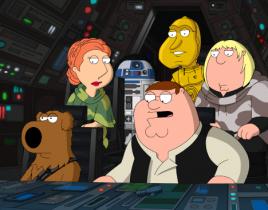 Season 9 of Family Guy went out with a bang. During the hour-long episode, "Episode VI: It's a Trap," the sitcom managed to retell the epic tale of how Han...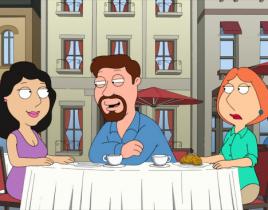 After last week's epic Familiy Guy, "Foreign Affairs" unfortunately didn't live up to my expectations. While there were some classic laugh-out-loud moments...