Community Reviews (Page 2)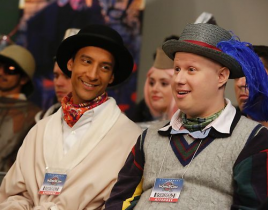 Was "Conventions of Space and Time" a meta-commentary on the changing nature of Community? A dramatic illustration of how we need to accept the new version...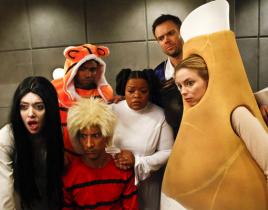 A Halloween episode on Valentine's Day? How wacky! What will those kooky Community writers think of next, am I right, guys?? I kid, I kid. "Paranormal Pare...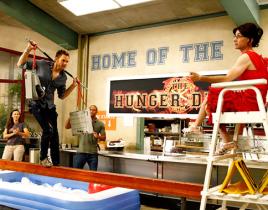 The Community Season 4 premiere was saddled with one of the strangest set-ups any episode will ever face: aside from being delayed multiple months, it took...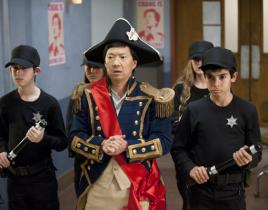 After a long season of reviewing The Office and 30 Rock here at TV Fanatic, giving both middling grades at best, it was a breath of fresh air when the boss...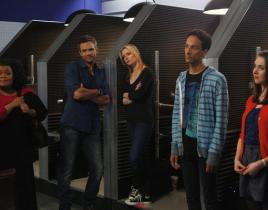 Have you ever wondered what your favorite study group characters would be like digitized in a video game? The first episode in tonight's Community tri...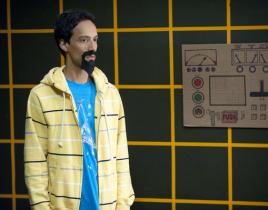 When Dan Harmon conceived "Introduction to Finality," he may very well have believed it was the final Community episode he would ever write. And, even with...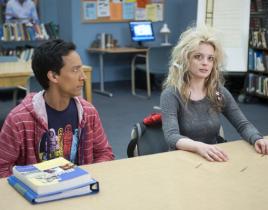 This week's Community picks up two months after the study group was expelled from Greendale following the riot at Starburns' memorial. In "Curriculum ...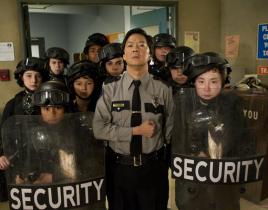 Last week brought us two major events, with a Law & Order themed episode and the death of a beloved recurring character, Starburns. In "Cours...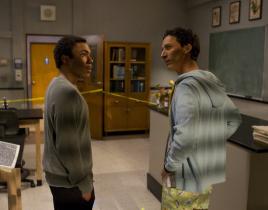 Most of the time, when Community goes high-concept - think "Modern Warfare" when Jeff and Britta did it; or the more recent "Pillows and Blankets" when we ...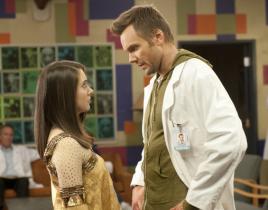 Everyone knows Abed lives in an alternative reality. Especially when he is in the "Dreamatorium." Only on this week's Community, "Virtual Systems Analysis,...