Californication (Page 6)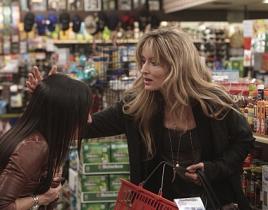 If we learned one thing this week, it's that when it comes to autoerotic asphyxiation, you always… use… a spotter! No debate! As for op...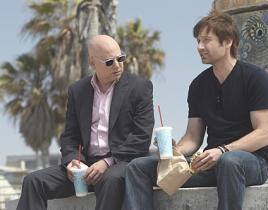 Rise and shine and give God your glory. Before he could get spiritual with Karen on "Home Sweet Home," Hank had to deal with the cynical doctor who took ca...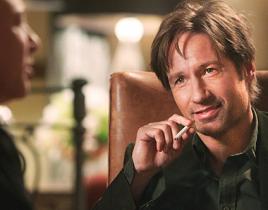 To kick off "Suicide Solution," Charlie ran in with the cricket paddle. It was great. Out on bail for the second time this week, Hank needed some sugar. Se...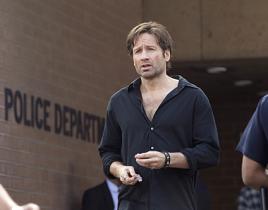 Hank was released from jail to kick off season four, as trusty sidekick Charlie was there to greet him with a drink and a cigarette to open "Exile on Main ...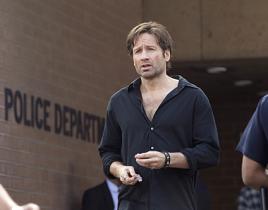 Californication kicks off its fourth season on Sunday. When this Showtime hit returns, we learn that a lot can happen in a weekend. The premiere opens with...
Californication returns to Showtime on January 9. The new season feature a slew of big-time guest stars, from Callie Thorne to Rob Lowe to Zoe Kravitz. As ...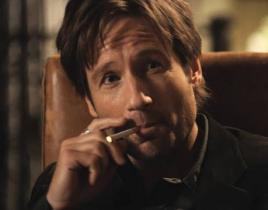 A few days after releasing the first trailer for the new season of Weeds, Showtime has done the same for Californication. We already know a few details abo...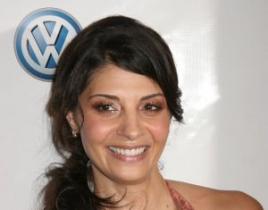 Callie Thorne is coming to Californication. The actress, who starred for years on Rescue Me as Sheila Keefe, will guest star on season four as a single mot...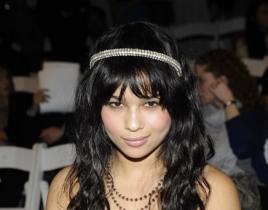 The Californication has had a busy week. First, the show added Rob Lowe as a recurring character on season four. Then, Michael Ealy. Now, we can confirm th...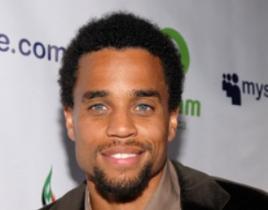 Perhaps planning for life after FlashForward, if that ABC drama gets canceled, Michael Ealy has joined the cast of Californication. The actor will appear f...