Burn Notice (Page 8)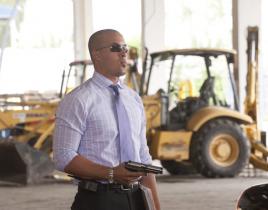 For Michael, even a tiny step forward was still a step forward in hunting for Max's killer, a fact highlighted on "An Eye for an Eye." I was kind of ...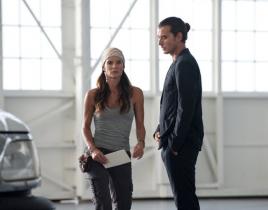 Welcome to Burn Notice, Gavin Rossdale! After the disappointing appearance of The Big Show a few weeks ago, I was not sure what to expect from Rossdale&rsq...

Ready to rock out, Burn Notice fans? On next week's "Hard Out," former Bush frontman and current Gwen Stefani husband Gavin Rossdale shows up as Fiona's ex...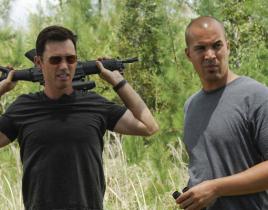 After several exciting installments, this week we were "Besieged" with an absolutely mediocre episode of Burn Notice. It was simply not of the quality...

The distracting hairstyle of Michael Westen aside, Burn Notice delivered a strong outing this week. What can we expect on Thursday, August 4? An installmen...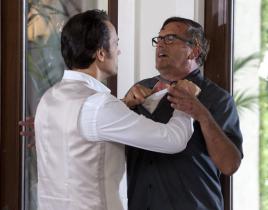 We all know the old saying: The "Enemy of My Enemy" is my friend. For Michael Westen, it turned out to be more like this: "The enemy of my enemy want...

One thing is for sure: Bruce Campbell is not quite as inconspicuous as Sam Axe needs to be to work a Burn Notice case. Hawaiian shirts are one thing, but f...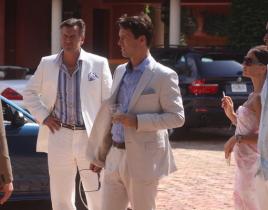 Never let it be said that Burn Notice is not educational. This week we learned that the liberal use of thermite burning at 4,000 degrees will melt down a g...

The Man. The Myth. The Legend. To hoots, hollers and cat calls, this is how Burn Notice kicked off Comic-Con 2011 festivities in Ballroom 20. Following a t...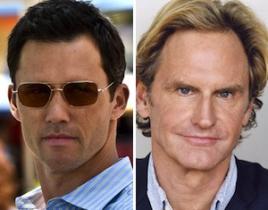 Don't worry, Michael Westen. Jere Burns will soon be there for you. The veteran actor (Miami Medical, Off the Map, Justified) has landed a key season five ...