Burn Notice (Page 3)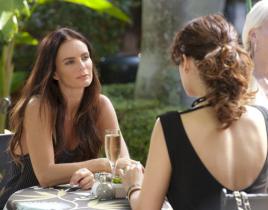 Sigh. I miss Pearce even more now after watching "Official Business." That's what happens when her replacement is none other than Agents Bailey and M...

Two episodes of Burn Notice remain this summer. Before we get to next week's finale, however, Michael will continue to focus on the mystery of who killed h...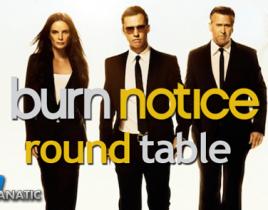 Another winning Burn Notice episode, another edition of the TV Fanatic Round Table. Following one of Michael and Fiona's best covers to date, our panel of ...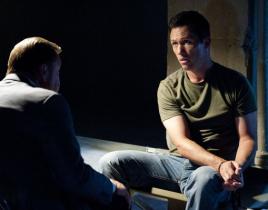 Michael and Fiona have portrayed a wide variety of people over the years, but "Robby" and "Donna" are definitely at the top of my l...

In the wake of his brother's murder, Michael Westen has created his own stages of grief. They will be evident on tonight's "Unchained" and are depicted in ...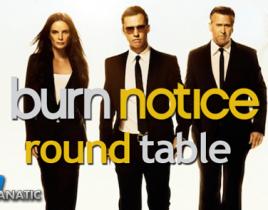 Burn Notice fans met Sam's girlfriend last Thursday, as "Reunion" introduced us to the mysterious Elisa… along with a welcome dose of fun and amusem...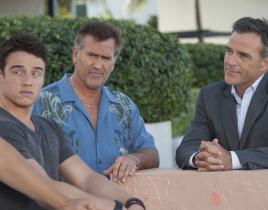 How do you keep Burn Notice from going totally dark and depressing after an event such as Nate's death? That was one of the questions asked of Matt N...

Burn Notice killed off a major character on last week's "Shock Wave," leaving fans with one pressing question: NOW WHAT? Heading in to this Thursday's foll...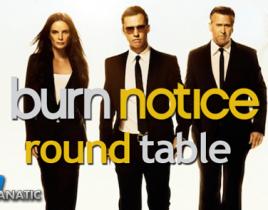 In a word: WOW. "Shock Wave" lived up to its name Thursday night, as Burn Notice aired one of the more surprising episodes in show history. Did you see tha...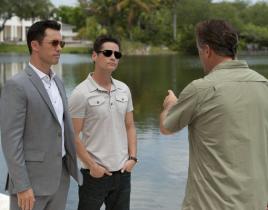 Through 85 episodes and all of the different people that Michael has had to face off against - such as Management, Vaughn, and Simon - he has been able to ...