Arrow (Page 6)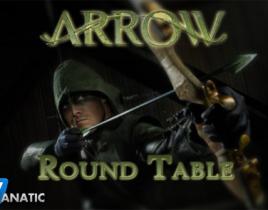 Oliver put the list ahead of Diggle, Thea celebrated her 18th birthday with a horrible ending, and Felicity helped Oliver again on the latest episode of Ar...
What is more dangerous than the drug introduced to viewers and Starling City residents on last night's new episode of Arrow? The drug DEALER, that's what. ...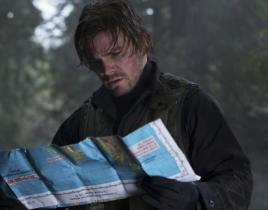 Moira continued to act as normal as she could knowing Walter had been kidnapped by Malcolm in "Trust but Verify," but Thea was having a very difficult time...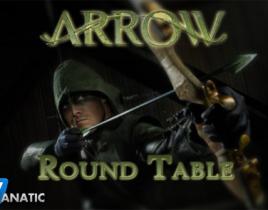 The lives of Laurel and Oliver get intertwined when she reached out to Arrow for help last week, as her request got Oliver out of his post-injury funk, but...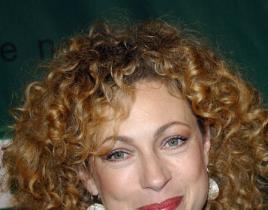 Alex Kingston has been cast on Arrow Season 1. In a key upcoming role. The former ER and Doctor Who star will come on board this spring as Laurel's mother,...
Arrow is finally back, as both the show and Oliver returned last night from an extended hiatus on "Burned." What can fans expect from next Wednesday's "Tru...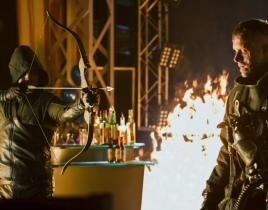 You know what they say about playing with fire: you're bound to get "Burned." On the winter premiere of Arrow, Laurel got herself involved in a dangerous s...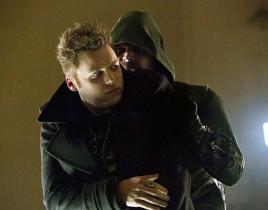 After far too long off the air, Arrow Season 1 resumes tonight with an arsonist on the loose in "Burned." But many fans already have January 30 circled on ...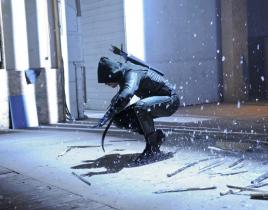 Attention, Arrow fans: you have not seen the last of a certain female vigilante in Starling City. Following the panel for his upcoming CBS drama Golden Boy...
Arrow returns from an extended hiatus on January 16… but will the Oliver Queen fans have grown to love return along with it? In the following sneak ...