American Horror Story (Page 2)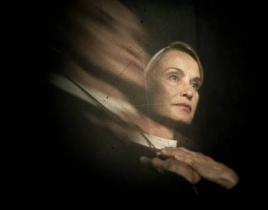 It's already visited a haunted house and a mental asylum. Where could American Horror Story possibly go on Season 3? Ryan Murphy hinted at an answer this w...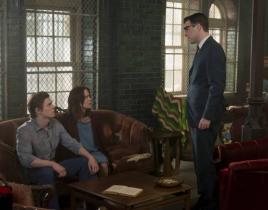 While I've enjoyed American Horror Story: Asylum, I didn't realize how much until I watched "The Name Game." I hadn't particularly missed the sho...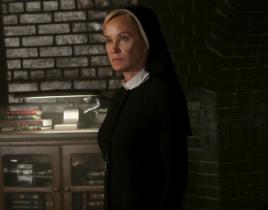 Another week, another full notebook I need to empty out, as my travels this week have taken me to Toronto and the set of 2013 Netflix series Hemlock Grove ...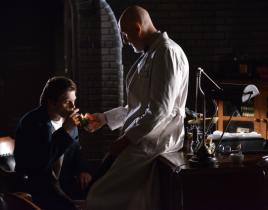 The expected was revealed in American Horror Story: Asylum's "The Coat Hanger," but there were a few surprises as well: Two presumed dead patients are...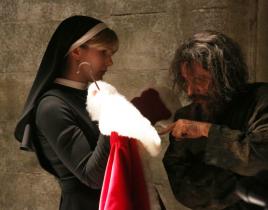 Christmas at Briarcliff was definitely an "Unholy Night" thanks to the evil-possessed soul of Sister Mary Eunice. Instead of focusing on the scary, the sto...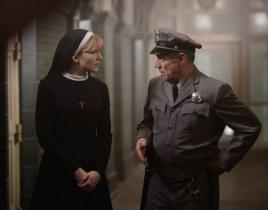 "Dark Cousin" was an odd episode of American Horror Story: Asylum - and not in the normal American Horror Story freaky, scary or horrific wa...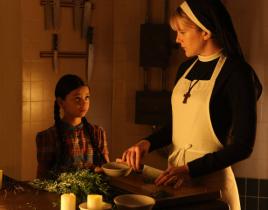 Evil comes from somewhere, right? Are some killers born, while others become that way due to their upbringing? It's an intriguing discussion of nature vers...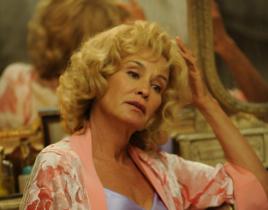 American Horror Story has been renewed for a third season by FX, with Season 1 star Jessica Lange set to return in the next incarnation of the horror hit, ...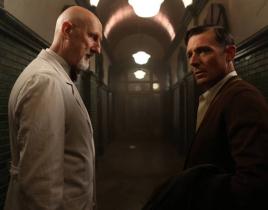 Nothing is as it seems on American Horror Story: Asylum. That has been clear from the beginning. Though what was revealed on "I am Anne Frank, Pt. 2,"...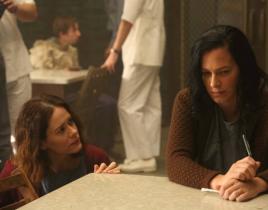 Just when you think American Horror Story can't get any more weird or whacky… Anne Frank enters the Asylum. Played by Franka Potente, the show's new...