90210 (Page 94)
Tiffani Thiessen won't be pulling a Shannen Doherty or Jennie Garth any time soon. The actress told Us Weekly that she won't be reprising her role of Valer...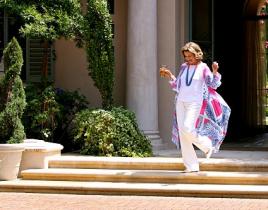 We've covered almost everything about 90210 so far. On the eve of the series premiere, there's little any fan could wanna know about the show that can't be...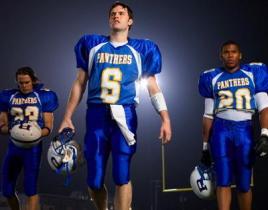 The first two episodes/hours of 90210 air this Tuesday. On September 9, meanwhile, the most anticipated show of the fall season will air episode three, tit...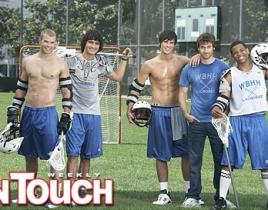 Move over, Brandon, Dylan, Steve and David. The new men of 90210 are officially here! Check out this hot photo of Kellan Lutz, Michael Steger, Ryan Eggold ...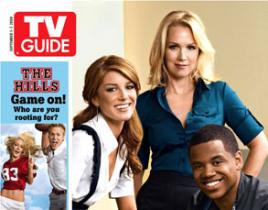 With just days to go before the wildly-anticipated series premiere of 90210 - and remember to visit us afterwords for a detailed and fun episode summary, c...
So far, Shannen Doherty has been the model of good behavior on the set of 90210 She's posed alongside Jennie Garth for an Entertainment Weekly cover, gotte...
We know it's early. We know the new 90210 hasn't even aired yet. Still, just because you haven't gotten to know the latest breed of West Beverly students d...
Is Luke Perry returning to 90210? Now that Shannen Doherty and Jennie Garth are officially on board, attention has turned to the possible reprisal of Dylan...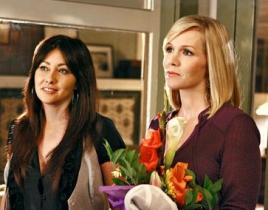 Jennie Garth and Shannen Doherty grace the cover of the latest Entertainment Weekly. Inside, there's an interview with the reunited 90210 co-stars. Here ar...
Everyone know how much Dylan McKay likes to make an entrance. Or an exit, really. Only to make an entrance again years later. Well, according to a reliable...