90210 (Page 4)
90210 will no longer have 99 Problems next Monday night, as The CW drama celebrates its 100th episode. In style. With guest stars Denise Richards, Carmen E...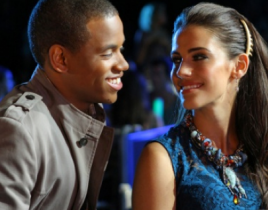 Dixon's got "99 Problems" but being engaged to a cheater ain't one! Sorry, I just couldn't resist a Jay Z introduction with an episode title like tha...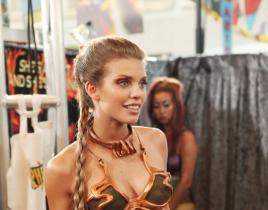 Love triangles, schemes and sex tapes can only stay wrapped up for so long. In "The Con," everything finally unraveled for the kids on 90210. With a trip t...

90210 has booked a couple of unexpected guest stars. First, according to TV Line, former NFL star Terrell Owens will cameo as himself on a February episode...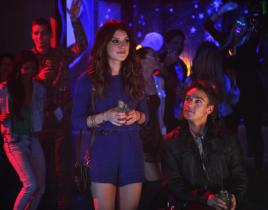 No matter what Naomi does, she's destined to get screwed. Should everyone on 90210 just stop plotting and scheming already? Nah, then we'd have no show! Bu...

The guest star parade continues next week on 90210. Following the appearance of Ryan Lochte (shirtless!) on "Into the Wild," the drama will welcome Carmen ...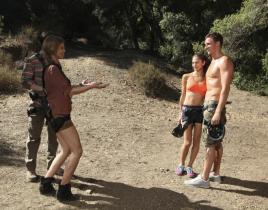 Beverly Hills, what a thrill! When Max wanted to take Naomi on a camping trip, things weren't quite as fun as they were in Troop Beverly Hills, but there w...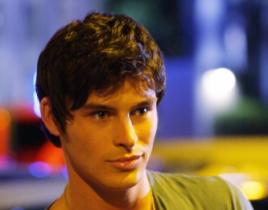 Adam Gregory is on his way back to 90210. The actor - who recurred as Ty on Season 1 of The CW drama, a love interest for Annie who also knocked up Adriann...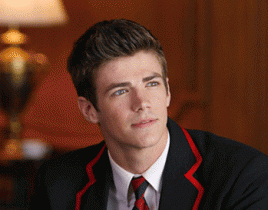 Television fans will soon be seeing twice the Grant Gustin in their living room. Already booked for a return to Glee, the actor has also signed on for mult...
Due to land fall of Hurricane Sandy, 90210 was forced to air a rerun last night, meaning fans must wait another week before they can see Olympic Gold Medal...