Tara Knowles Quotes (Page 2)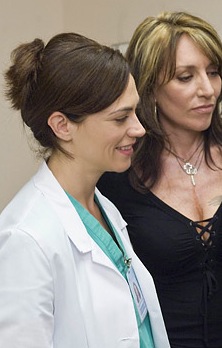 Season 3, Episode 1: "So"
Tara: We don't know who we are until we're connected to someone else. We're just better human beings when with the person we're supposed to be with. I wasn't supposed to leave...I belong here.
• Rating: 5.0 / 5.0
Stahl: You gonna have one of Jax's boys gun me down?
Tara: I don't need a boy to handle my s**t. You stay away from my family.
• Rating: 5.0 / 5.0
Jax: You shoulda gone back to Chicago. The s**t that happened with Kohn, that shoulda been the end.
Tara: You're not making sense.
Jax: This has to be the end. You gotta get out, from Charming...Away from me. It's simple. You don't belong here.
• Rating: Unrated
Season 2, Episode 10: "Balm"
Tara: How do you fix SAMCRO if you're not a part of it?
Jax: I can't do what I need to do with [Clay] in place. I ride independently for a few years, then wait for him to step down.
Tara: A few years? We barely made it through the last few months.
• Rating: Unrated
Season 2, Episode 8: "Potlatch"
Tara: You keep saying you want to change things, but you keep repeating old behavior. You can't have it both ways.
• Rating: Unrated
Jax: Is there anything you love so much, you'd protect it, no matter the cost; the damage it did to you?
Tara: Yeah. Yeah, a child.
Jax: Yeah. That's how I feel about this club. Since I was five Tara, all I've ever wanted was a Harley and cut. Change won't happen quick, or without blood, but it'll happen. It has to.
• Rating: 5.0 / 5.0
Tara: I'm a surgeon and you're some ex-junkie biker whore. You want to come after me and my family? Bring it on, darlin'. I'm not afraid of your bulls-t custody threat.
• Rating: Unrated
Tara: Don't ever try to hurt me or my family again.
Gemma: Or what, doctor? You gonna kill me?
Tara: No... But my husband might.
• Rating: Unrated
Jax: Do you love me? It's a simple question.
Tara: It's not a simple answer.
• Rating: 5.0 / 5.0
Are we missing your favorite quote from "?" Submit it here and get points for adding quotes!
Total Quotes: 19