Page 3709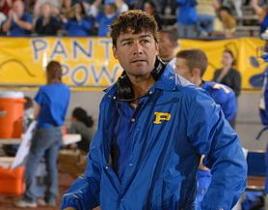 Its numbers weren't exactly high wattage, but NBC's Friday Night Lights opened its second season on a definite positive note on Friday night. The premiere ...
In previous Gossip Girl spoilers, we gave fans a brief summary of episode four, "Bad News Blair." Now, we've uncovered a few photos from the hour. Take a l...
We posted a couple Blake Lively and Leighton Meester pictures from their recent appearance on MTV's Total Request Live. Now, here's a video from the episod...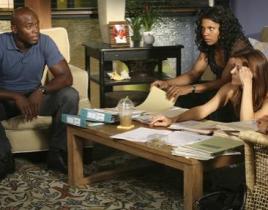 With a few notable exceptions, the broadcast networks' new fall offerings are having trouble breaking through to the committed TV junkies out there. Only A...
We've already shown you a few Pushing Daisies pictures from this week's episode, "Dummy." Now, here's a quick look at a few scenes from the upcoming hour. ...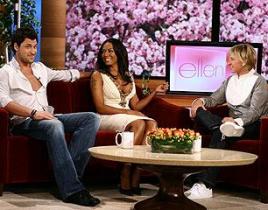 In an interview airing later today on The Ellen DeGeneres show, Maksim Chmerkovskiy and Melanie Brown joke about the former's past dancing experience. DeGe...
Check out the video for the latest song from Kelly Clarkson, "Don't Waste Your Time." http://www.youtube.com/watch?v=u66JatHTldo&eurl=http%3A%2F%2Fjust...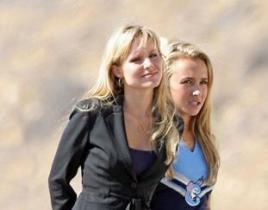 The following Heroes photos, taken from a future episode, give us our first glimpse at the mysterious character named Elle. She'll be played by Kristen Bel...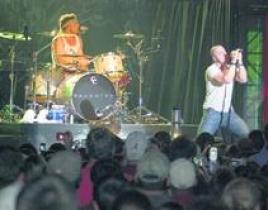 Chris Daughtry and his band performed at the University of Alabama Friday night. The school's newspaper, The Crimson White, had a chance to speak with the ...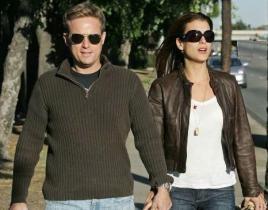 Newlyweds Kate Walsh and Alex Young strolled on their way to a University of Southern California football game at the L.A. Coliseum Saturday. The 38-year-o...