Page 3657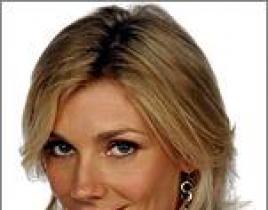 Forget peering a week ahead. Let's look a couple months ahead with these updated Guiding Light spoilers for the fall: Reva/Jeffrey: Reva and Jeffrey grow c...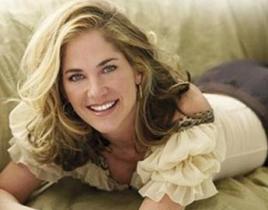 Attention, One Life to Live fans: You have a chance to receive an autographed CD from Kassie DePaiva on November 9. The actress will be appearing at The Wr...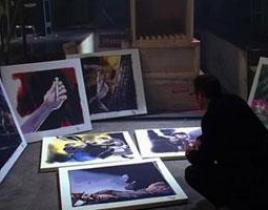 So much for that idea. NBC has pulled the plug on Heroes: Origins, the Heroes spin-off that was slated to run next April. The network declined comment, but...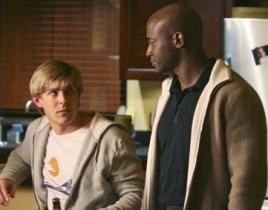 The Private Practice Insider staff has put together its official episode guide to last night's episode, "In Which Charlotte Goes Down the Rabbit Hole." You...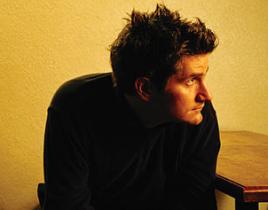 Welcome to Private Practice Insider. Below is a brief guide to the music played on last night's episode of Private Practice. You can also find this informa...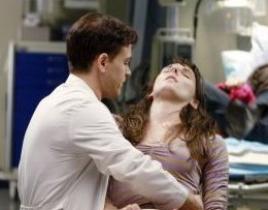 Another Thursday, another all-new Grey's Anatomy for us to look forward to. We've read the spoilers, seen the previews and talked about it with one another...
Another preview of this week's "Kung Fu Fighting." Dr. Hahn meets the (ridiculously attractive) men of Seattle Grace, while Cristina and Izzie argue...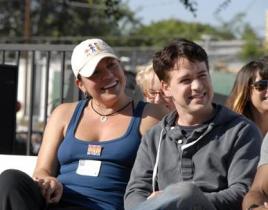 They may be having marital problems on the set, but… at least they're good friends off it! T.R. Knight (George) and Sara Ramirez (Callie) are seen i...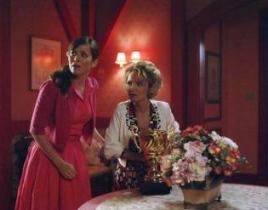 The facts are these: Tonight's Pushing Daisies episode featured more Olive Snook than usual - and we loved it. The former jockey and current crusher of Ned...
The Soap Dispenser staff has posted its recaps of all eight terrific soap opera episodes airing Wednesday, October 31. Here are the links to each below: On...