Van Hansis Photos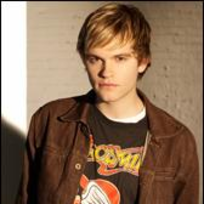 Added:
Displaying photos 25 - 25 of 25 in total
Around the Web
Want more As the World Turns?
Sign up for our daily newsletter and receive the latest tv news delivered to your inbox for free!
Noah: Do you just not like me?
Luke: No, I like you Noah.
Noah: Then why do you keep pushing me away?
Luke: Because...I like you Noah.
Noah looks surprised.
Luke: Yeah, like that.
Noah: So, Luke... I know it was awkward before...you walking on me and Maddie...
Luke: More awkward for you guys. At least I still had my clothes on.