Patri Forum Posts
And deliberate or not, when you cast a middle aged looking schoolteacher as the main character's potential love interest...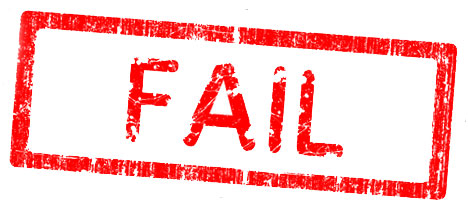 Especially when said main character is fresh out of a massively popular relationship with crazed fans.
Idk, if anything, the promotion so far is pointing towards Rebekah as the show's female lead, not Hayley.
LMAO Really? I didn't know that. But leave it to tumblr to stan for a character they've never even meet.
I guess CW knows she's the pretty one too, that's why Davina is standing comfortably between the two leads in the poster while Sophie and Camille are far faaaaar away, hidden by the fog.
I know we usually say this about Camille, but I'm looking at some promo pics now and the girl who plays Sophie doesn't stand out either, does she? I mean in terms of appearance.
What kind of casting fail is this, the CW casted three new girls for the show and the only one who legit looks pretty is like 15 years old. LOL
But we'll see.
LOL the KC fandom is probably jumping to conclusions again like they did with that fire spoiler. Just because she's wearing a white dress it doesn't mean it's the same as Caroline's, not does it mean Klaus and her get a romantic dance. TVD hosts a dance every 4 episodes and almost everyone attends, it will probably be the same in TO.
Do you think the placement of the characters signify anything?  And yeah, Camille was so far away from everyone, she was practically at the TVD set. 
In the TO poster it's rather obvious, they placed the characters according to their importance: Klaus is front and center, then Elijah, then Rebekah, then Marcel and Hayley. And Camille is Waldo obviously lol. But the TVD poster is all over the place so I'm not sure if it means anything. Like Tri said, it's like Matt is the lead, Caroline is as important as the magical Gilbert vajijah (I wish) and everyone's worshipped 'hero' Damon-eyeballs-Salvatore is pushed in the corner. Which...ain't happening. So I don't think the placement means much.
I wish I hadn't read about TO's shocking ending, it makes me hella nervous. Last time Pleccy decided to give us a shock we got stuck with the stupid baby. Not to mention all her dumb TVD twists: cures, sirebonds and doppelgangers. I'm keeping my expectations as low as it gets.
@Marisol, Jesse doesn't do it for me yet but tbh I'm slow at warming up to new characters. I'll need to see him on screen first, his chemistry with Caroline too. I don't see how Jesse/Caroline can be more boring than Forwood though.
@Flora, I forgot to reply earlier (got carried away with all the bitchy comments about Tyler/Trevino, and No1 haters Tri+nic didn't even show up to appreaciate my efforts lol). I have the same plan as you. I don't know how long I can take TO if they keep going with the baby plot, but I'll give it a try. TVD is a FF only thing, mostly for the lolz.
LOL I showed the TO poster to my friend and she called Camille 'Waldo'.
Oh and who thought someone with a voice as emotionless as MT should do an audiobook?
Candice is doing one too, btw.
LMAO Weren't voicemails Caroline's specialty? Tyler never really called her from what I remember. But i'm sure it will be a tear-inducing scene, people will get tears from all the yawning.
Michael Trevino knows how to steal a scene without even being in it
Yeah, cause if he's in it we can see his shitty acting. lol I can't.
Are we sure this isn't written by Carina? Because her replacement sounds exactly like her.
I really don't know what they'll do with anyone who isn't in the quadrangle 
Well, Matt is going to be a pimp, Bonnie will probably spend her time trying to find a way to undie, Jeremy will be busy explaining to people how he is alive, Caroline will be a love interest full of light and Tyler will fuck off in offscreenville somewhere near midseason.
There, answered it for you. :P
Semi-important question: What is everyone here going to watch this year? TVD/TO/both/neither?