nicfanz Forum Posts
Nvm. I checked the KC tag. So they cut out the voicemail scene. Wonder why. That's odd.
What happens in the new version?
Anything on The Originals? —Harriet NATALIE: We'll soon find out that Katherine wasn't the only woman who came between Klaus and Elijah. Back in the 1800s, Klaus was entangled with a stunning Creole woman named Celeste, who also had a fondness for Elijah, who wasn't as busy as his brother keeping the residents of New Orleans in check. I'm sure that'll end well!
http://www.tvguide.com/News/Mega-Buzz-Castle-Vampire-Diaries-1067931.aspx
More triangle drama. Ugh.
That pic deserves to be flushed. Here let me help you
Hater.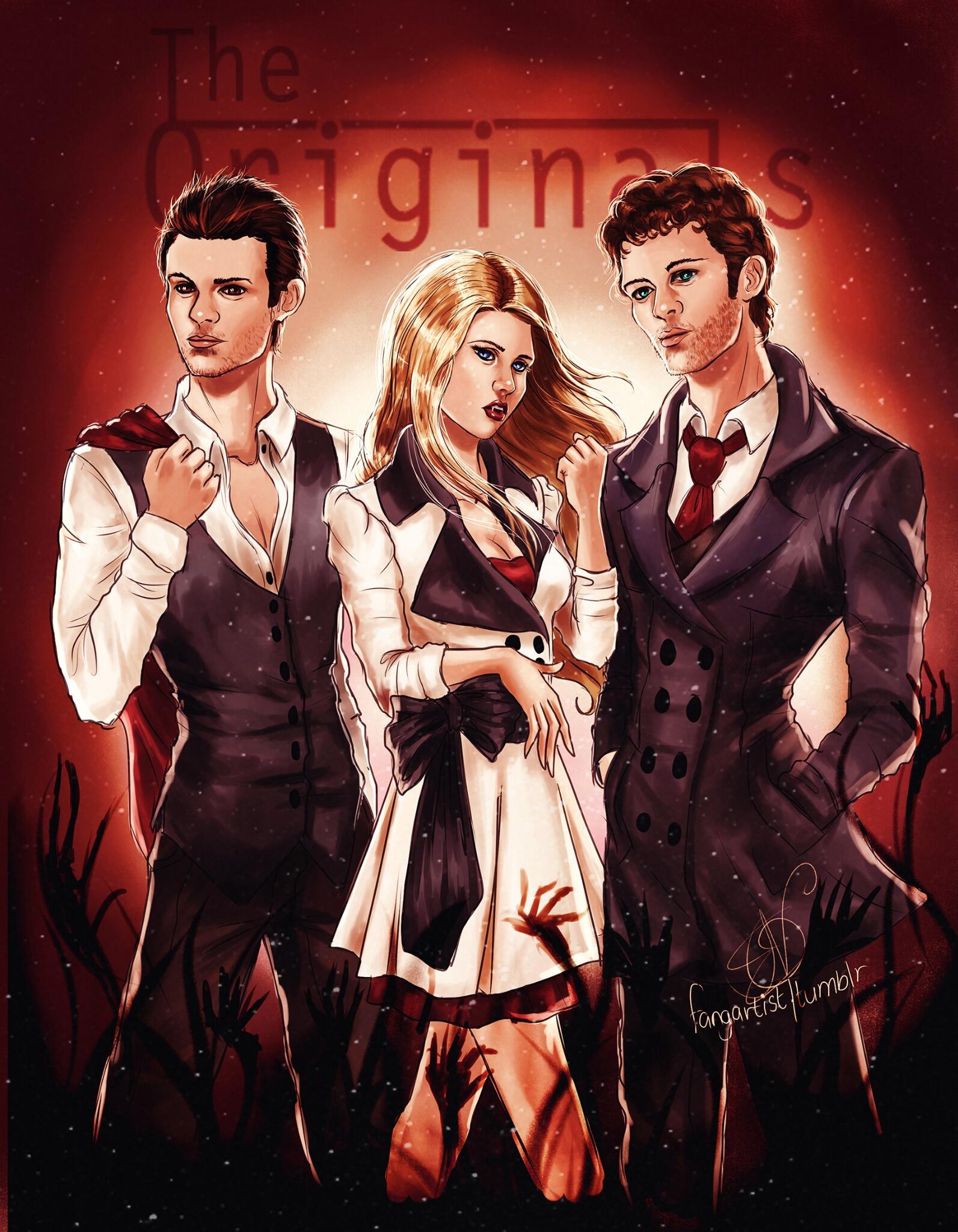 Have you guys seen this? I saw it on Joseph's twitter. They really drew Elijah and Rebekah well.
Sometimes I do feel like when she praises Klaroline/Joseph it seems forced like she wants to please the fans. Joseph seems like he genuinely enjoys the SL and working with Candice. Candice not so much. That's just the impression I get.
Well according to the crybabies on tumblr, Candice cancelled that panel.
I read that too. Maybe I'm looking too much into it, but I noticed whenever Candice is supposed to be at a convention with Joseph she cancels. There are rumors flying that she doesn't like Joseph too much. And she said her fiance isn't too happy with the obsessive KC fans.
Thats all well and good but i asked if YOU were ever gonna talk about anything other than KC and KC related news. I do believe C is apart of KC. Or am i tripping?
I don't purposely just talk about Klaroline. I guess I could if there was something else that interests me.
Well Jesse is more about Caroline than KC. Also this is the Klaroline thread and they are the only interesting thing about TVD.
With Klaus (Joseph Morgan) headed off to New Orleans on The Originals and Caroline (Candice Accola) going to college not far from Mystic Falls on The Vampire Diaries, we don't know when the potential couple will meet again on-screen. However, the next best thing — Candice Accola and Joseph Morgan hanging out — will take place at San Diego Comic-Con, according to TV Guide.
TV Guide's Fan Favorite Panel will star Candice and Joseph, as well as Arrow's Katie Cassidy, Kristin Bauer of True Blood, Henry Ian Cusick from The 100, Revolution's Giancarlo Esposito, The Walking Dead's Danai Gurira, and Tyler Hoechlin from Teen Wolf. Hopefully the actors will spill lots of juicy behind-the-scenes info.
The panel will be held on Friday, July 19. The following day, The Vampire Diaries and The Originals will have their show-specific panels. Nina Dobrev (Elena Gilbert), Ian Somerhalder (Damon Salvatore), Paul Wesley (Stefan Salvatore), and Kat Graham (Bonnie Bennett) will all be there for the TVD panel, along with Candice. Joseph Morgan (Klaus) will join Claire Holt (Rebekah) and Phoebe Tonkin (Hayley) for The Originals.
It feels like forever since we've had any spoilers from either show, so we're practically drooling with anticipation over SDCC. And it'll be nice to see Joseph and Candice together, even if it's not quite the same as a Klaus-Caroline moment.
Source: TV Guide, via Comic-Con Geek
Excited for Comic Con. Too bad I'm not going. JoMo looks gorgeous on the cover.