Flora (=liarsunited) Forum Posts
It can't be stopped unless there is an ip ban. I was thinking we can all get together and contact the staff because I've been the only one doing it and Eric disabled guest posting after I pmed him but now they just make accounts, maybe we need more mods
Yeah, Eric asked me to send him some examples and I did, but idk if he checked. D: sigh
lol yeah, even with the guest posting disabled they make accounts, and it takes awhile to activate accounts....gosh how desperate can you be to advertise shit that no one's going to be interested in. The more you flood a board with advertising the more uninterested were going to be. That's why I think they're just bots
You raise a really good point. Not only did Jules know Damon was a vampire by just meeting him, but she also knew Caroline was a vampire before she even had a conversation with her. She also said that because Tyler was brand new he couldn't "sniff them out yet", but somehow Klaus, the most powerful vampire/werewolf of all time can't? LAME. LOL. EXACTLY. And so ironic too, since he said to her face that he'll find out the plan eventually and that he's been around for a long time to know what's going on. haaaa
just stop asking questions. lololol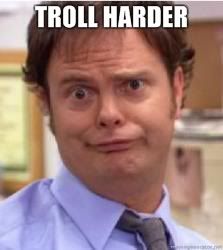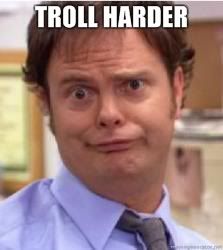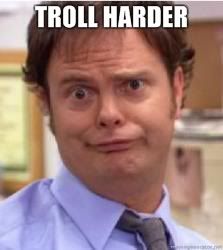 I am also pissed and not satisfied with the episode, also am I the only one who thinks January 5th isn't really a long wait? At least to me, I thought it would be longer
I'm guessing he did not think she was part of the plan, that's what it seemed like to me. There's no way Kat would have told Damon about Mikael's feeding without Mikael being aware she is alive. He probably left her in Charlotte or something. 
That whole plan still confuses me, I Don't know who was on who's side. 
He did know she was still alive. Remember "Katherine tells me you (along the lines) feed on vamps" not exact quote but that's what he said, so Mikael was aware, its sorta clear he spared Kat.