Betty Draper Forum Posts
Maybe for the last episode but I doubt any longtime return is planned since Taylor just wants to make music..
In the latest clip of the 100th episode Nate mentioned Nair ! Well, not in a very good way but at least he remebered he once wanted to marry her..
manbangs own season 5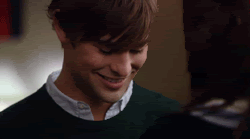 At least until he knows what the hell he really wants to do with his life.
actually, I really like Nate this season.. he has a actual job, he has been nothing but supportive to his friends and he is maning up a little... if he now just would get the chance to develop some real feelings for somebody he could easily become my favorite character this season
When love is simple, and yes it doesn't look like real when you actually grow up
Well yeah but she started dating Chuck in high school too..
Nair was good till Nate's obsession with Serena and then it went from bad to worse when Blair didn't dump him the moment she found out.
Nair no.2 was really great, they had some perfect moments, but it was crushed just because the show started to base on Chair.
I'm suprised they are so little Serenate shippers, I thought Serena would make at least the second place for mrs. Archibald.
And people always talk about the sexual chemistry between chair but this really is unforgetable
At least he's never sexually frustrated. We can't say the same for some other characters.
hahahaah, true word.     and who is this new chick?? I thoght Nivy is coming, but I hope not cause I really don't like her at all.
Blair. Every other argument is now invalid.
where the hell did the nair thread go?
such a shame, it was supposed to be always&forever and these two aren't even real friends anymore judging by their screentime.
you just made Nate look like a massive ho by making this thread,
well with his looks, it's not really suprising he had so many women.. it's just suprising that he ''had feelings'' for almost all of them.. I don't like how he just jumps from one to another withput really caring deeply.   in real life chace for sure had more then nate..    
I really think Blair was the only one who loved him that much. 
me too.. where the hell did
always and forever
go?    
although that issue would have resolved itself after a couple of seasons.
maybe, but I think she's just not the right girl for him.. she brings too many problems and unresolved issues with all of his friends.
Seriously though I liked him with Bree before the Carter induced scheming.
I hated her. She was so fake and annoying.  
He wasn't bad with Jenny, but then Jenny turned into a raccoon and honestly who would wish that mess on poor Naty, who really is a good guy.
  Yeah but Chace said he was really uncomfortable playing lovescenes with her cause of their age difrence so if Chace wasn't at that time on board when she ''was normal'' then there is no chance they're gonna bring them back now/in the future.   I don't get why he is so into Diana. It seems that he developed for her the most feelings of all these random guest stars, I just don't get why.  
I like him with Blair, but not Blair with him. Wow, I make no sense!
I think I know what you mean, you like Blair more with somebody else but Nate the best when he is with Blair.  
I mean whenever a new female guest star comes onto the show I know she's just some chick for Nate to bang, will disappear for some random cause, and will fade from existance.
Exactly,  all of these ''girlfriends'' just used Nate for their selfish reasons or there weren't enough feelings. I mean, if he is really that honest and good guy you would say that he is able to have a happy and healthy relationship but they just won't do that for some reason for anybody on the show.  
My new answer: Louis. Anything to cancel that wedding!
Oh please, you really think she is gonna get married to someone who can't even say her name right?? Come on, there is no chance in hell. She is, after all, and besides her behavior in this and s4 the queen B and I believe in her..
so, I'm getting tired of chair, dair, derena.. so I wanna pay a little attention to our homeboy Nathaniel..
I'm glad he finally got a real storyline this season but nobody is really talking who would be the best women on his side..
Out of his former girlfriends/ loveinterests who is the best match fot him?
Blair?
Serena?
Catherine (the cougar no.1)
Jenny?
Vanessa? (hahahah, I know but she really was his girlfriend and I'm naming everyone)
Bree?
Juliet?
Raina?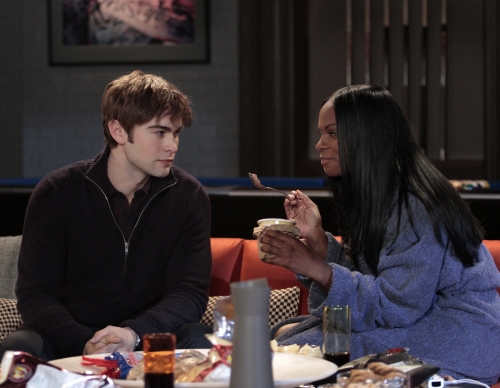 Diana (cougar no.2)
and finally Ivy?
So after all of these (mostly boring and short) relationships, pick one future Mrs. Archibald!
My first pick will always be Blair, just cause of their history and sexual chemistry, but since that's not gonna happen I'm going with Juliet cause  eventhough she is psycho she is an interesting one at least.. and she had a good reason to use him (well, a better one then Bree or Diana).. my poor little Nate, always used and thrown away :(
My least favorite Mrs. Archibald is definitly Serena, and Jenny close after her..