Ned Flanders
Bio
Ned Flanders is Homer's neighbor and worst friend on The Simpsons. Ned is a devout Christian and more or less a perfect human being. Ned lost his wife to a freak NASCAR-related injury and is forced to raise his sons, Rod and Tod alone. Ned has proven to be quite the eligible bachelor as a successful business owner (of the Leftorium) and in suprisingly good shape.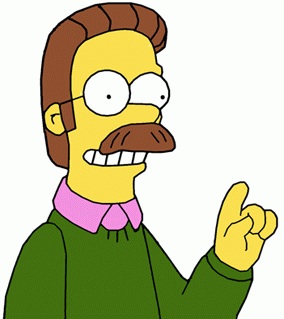 Pictures


Quotes
Edna: I know you feel guilty about coldcocking Homer.
Ned: Please don't use that word in bed.