Michael Scott
Bio
Michael Scott (Steve Carell) is the Regional Manager of the Scranton branch of Dunder Mifflin, a provider of limitless paper in an increasingly paperless world.
How Michael got to where he is in the company, we have no idea, because he may be the most inept boss of all time. But he's generally a nice guy and is always good for a laugh ... at one of his own jokes.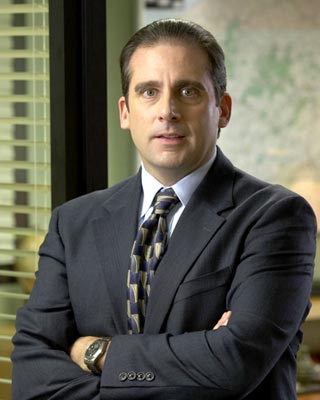 Pictures


Quotes
Michael: This is gonna feel so good, getting this thing off my chest. That's what she said.