Emma Swan
Played by:
Jennifer Morrison
Bio
Emma Swan finds out that she is the girl who is responsible from saving both the Real World and the Enchanted Forest. Before she knew this, she was just a bail bonds collector. She is Henry's mother, however, not biologically.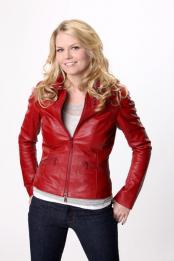 Pictures


Quotes
Mary Margaret: Emma, you don't even know where you're going.
Emma: It doesn't matter. I'll track them down in Hell if I have to.