Emily Thorne
Played by:
Emily VanCamp
Bio
Amanda Clarke, who now goes by the name of Emily Thorne. When she first arrives at the Hamptons, she seems like a cute and friendly "girl next door". However, the reason she changed her name is because her main motive is to seek revenge on her father's closest friends and coworkers, who had sentenced him to a life time of prison, and eventually death, for a crime that he had not committed.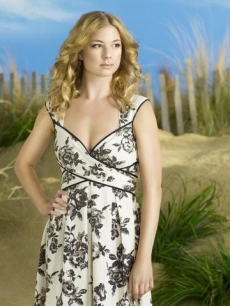 Pictures


Quotes
Emily: Aiden's gone. He's safe for now.
Nolan: He was actually able to walk away from you?