Posts by Steve Marsi (Page 975)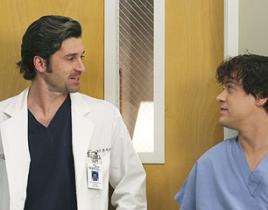 Often when we're watching Grey's Anatomy, it's like we work at Seattle Grace Hospital. Seriously. That's the impression Associated Press co...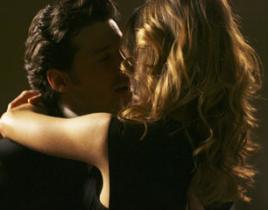 A little more than one day! That's all that stands between now and the beginning of Season 3 of Grey's Anatomy. If you're like us, and you prob...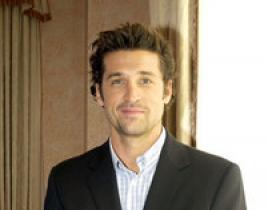 Several celebrity sleuths are reporting that Grey's Anatomy star Patrick Dempsey is expecting not one, but two new babies with wife Jillian! We'll ...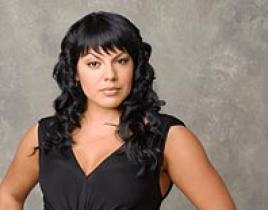 For years, Sara Ramirez was the actress whom Broadway insiders consistently pegged for breakout success. She found that success, winning a Tony Award for h...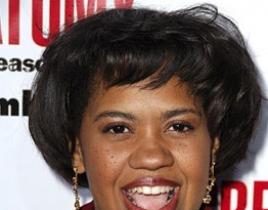 Chandra Wilson, otherwise known as Dr. Miranda Bailey on Grey's Anatomy, is teaming up with Cards That Count, a free online e-greetings program run b...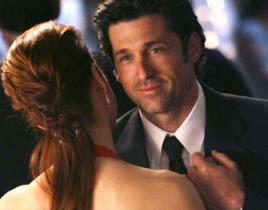 Good showing in this week's Caption Contest, friends. A record 81 replies, many of which were seriously funny… and many of which were quite simi...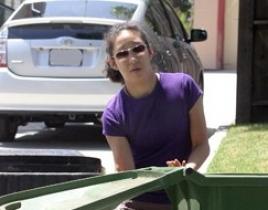 Her TV doctor alter ego helps save lives on a daily basis, and Grey's Anatomy star Sandra Oh does her part to save something else important -- Earth --...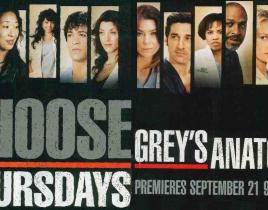 Regardless of who Meredith chooses when Season 3 begins next week, there's no doubt that millions of fans have already chosen to love Grey's Anatom...
If you haven't seen the newest Grey's Anatomy music video, it's definitely worth a look. It features clips from last season and the upcoming se...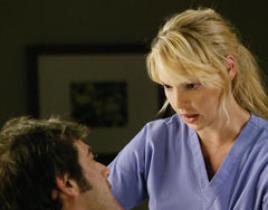 One week to go until the season premiere, and four repeats before we get there. Fittingly, ABC will be showing the final four episodes of Season 2 in prepa...