Posts by Steve Marsi (Page 3)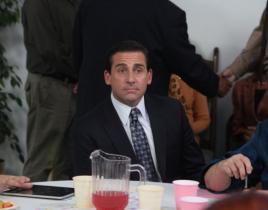 It looks like Michael Scott's long-awaited return to The Office is happening. Despite reports to the contrary, he apparently will appear in the May 16 fina...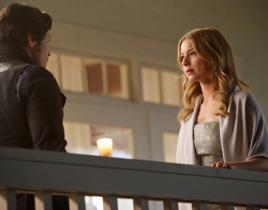 The penultimate episodes of ABC hits Once Upon a Time and Revenge gave the network a boost last night. The former garnered 7.4 million viewers and a 2.2 ra...
Debra Morgan is a surprising complex character and one of TV's best. In a special preview for Dexter Season 8, which debuts June 30, Showtime put together ...
On tomorrow night's Revenge, Victoria tells Emily she hopes her second engagement to Daniel is a long one this time. Boy is she in for a surprise at the ha...
The truth won't set you free. I'm going to bury you with it. - A ABC Family has unveiled the first promo for Pretty Little Liars Season 4, and ...
Our NCIS review broke down "Revenge," this week's episode, in detail. Now, TV Fanatic staff members Steve Marsi, Douglas Wolfe and Christine Orlando have a...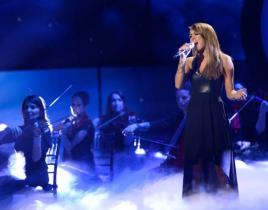 Ratings were relatively stable last night, but here are some key takeaways by network: American Idol turned in another series-low performance (11 million/2...
After the events of last night's episode (see our Grey's Anatomy review for a full discussion of "Do You Believe in Magic?") it's all come down to this. Tw...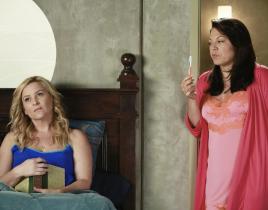 Welcome to the 360th Grey's Anatomy Caption Contest here at TV Fanatic, where readers submit their best caption(s) for a photo from the ABC drama! Ready to...
Tonight on Grey's Anatomy, a new cranio-facial specialist, played by guest star Hilarie Burton, arrives at Grey Sloan M.H. to assist with an infant patient...