Posts by Lisa Palmer (Page 3)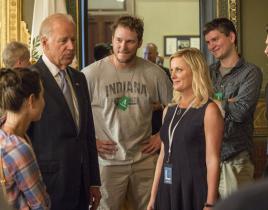 It's rare to see Leslie and April on opposing sides of an argument, but tonight's Parks and Recreation really showed us just how entertaining it is to watc...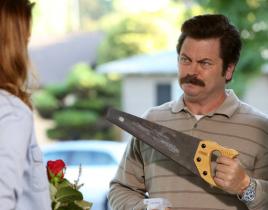 Not only did I briefly forget that Ben and Leslie got engaged two weeks ago, I also completely forgot Johnathon Banks was cast as Ben's father on Par...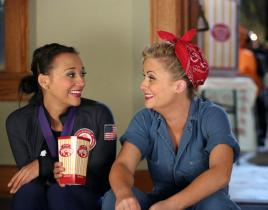 While "Halloween Surprise" isn't my favorite episode of Parks and Recreation, it will go down in history as being one of the sweetest. Who doesn't lo...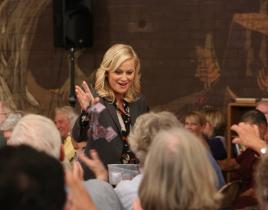 Count on Leslie Knope to do the right thing. Even if that right thing is tossing out condoms to senior citizens as if they're peanuts at a baseball game.&n...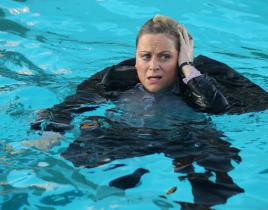 Leslie Knope continues on her bumpy, humiliating road to saintdom in tonight's episode "How a Bill Becomes a Law." While the episode was, of course, ...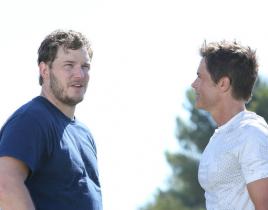 The brief excitement of visiting Washington D.C. to visit Ben has subsided and now Leslie is moving on to what she's always wanted. In "Soda Tax," we...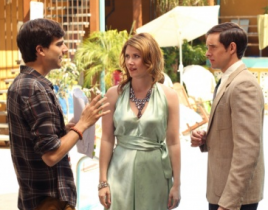 It's been awhile since I've been this impressed by a finale. And while I'm hoping it's not a series finale, I can't help but feel satisfied if it tur...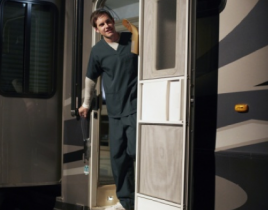 Tonight, the CW aired two new episodes of The L.A. Complex. I'll tackle "Make it Right" first. This was a great episode for most of the characters, b...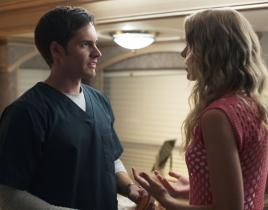 That's right. The L.A. Complex just went there. We've entered into Scientology territory and I hope the series never goes back. I don't know that I'v...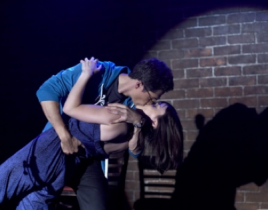 "Stay" showcased a much lighter side of The L.A. Complex. Even though there was a statue thrown, the episode didn't end with anyone overdosing, dying or bu...