Posts by Eric Hochberger (Page 3)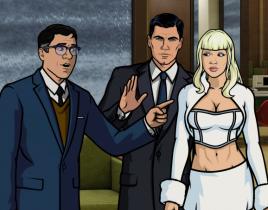 Fresh off the return of Barry and his master plan last Thursday, "Skin Game" introduced Archer's second cyborg during a lovely vacation to Kriege...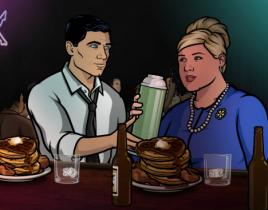 Alright, who wants some chicken and waffles? I had some serious fears that "Crossing Over" was going to be yet another episode paying homage to The Hangove...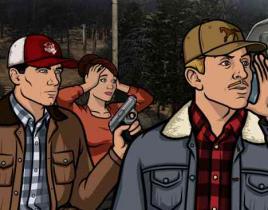 Wow. Who would have thought for these last six epiosdes months, Ray has been faking it?!? I mean, don't get me wrong, it sucks standing around waiting for ...
Every single time we go to Malory's apartment for a dinner party we have to watch the ISIS gang get rid of a dead body. Granted, we've only been there twic...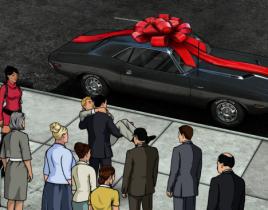 Wow, let that be an impressive lesson in product placement. On this week's Archer, Sterling received a very impressive spy-modified Dodge Challenger for hi...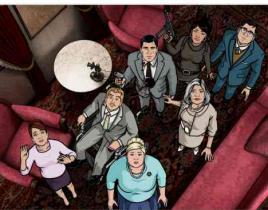 This week on Archer, we were treated to a self-admitted throwback to one of the strongest season one episodes, "Skytanic." Here, though, rather than hoppin...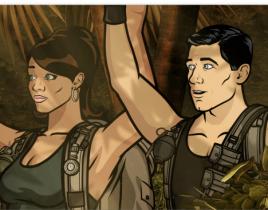 With Burt Reynolds back in Tinseltown, or whatever the Hollywood types are calling it these days, Archer and Lana got to return to what they do best: spy m...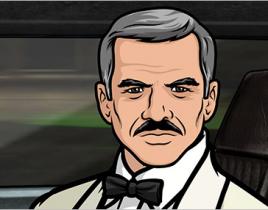 Go ahead and put on your slightly darker turtleneck and celebrate the return of the world's greatest secret agent with our Archer Round Table. D...
After many seasons of Archer talking about his man crush, it was only fitting to bring in Burt Reynolds for the show's real season three premiere, "Th...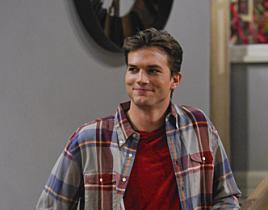 I can say whatever I want about this week's Two and a Half Men, but it will all come down to a former prison barber and the death of hipster jesus. Already...