Posts by Chandel Charles (Page 7)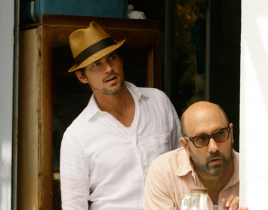 Peter and Mozzie made a mad dash to find Neal after his failure to appear at the rendezvous point on White Collar last week. When Neal, Peter and Mozzie jo...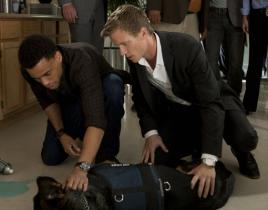 On the last Common Law episode Wes and Travis shared their identities. This hour, meanwhile, found the buddy cops sharing "Joint Custody"of an adorable nar...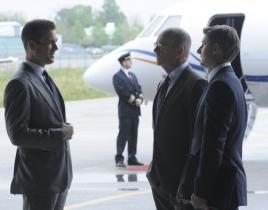 There was certainly a lot of "Discovery" taking place on Suits this week, some of which threatened to besmirch the good name of the firm, its clients and t...
With Harvey about to come under fire for burying evidence under the tutelage of the former DA, and with flashbacks on tap that introduce new characters, sh...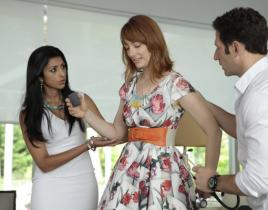 Hank removing a bullet from the chest cavity of a John Doe that someone on Boris' security staff shot, followed by treating a patient with the ever-creativ...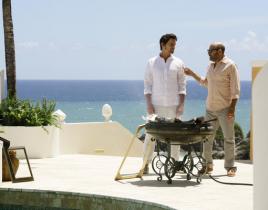 The FBI's most "Wanted" man and his eccentric and lovable right-hand man have returned for what promises to be an exciting fourth season of White Collar. N...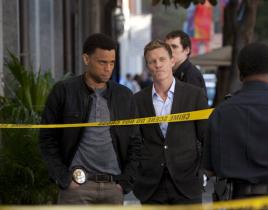 Wes and Travis traded wardrobes on Common Law this week. And while it is unclear whether or not they acquired a better understanding of each other's psycho...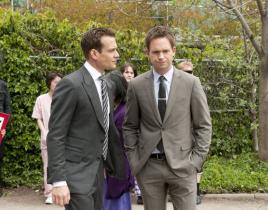 Power struggles abounded on Suits this week, and not a minute was wasted in "Meet the New Boss" before Daniel Hardman made his presence felt, even as innoc...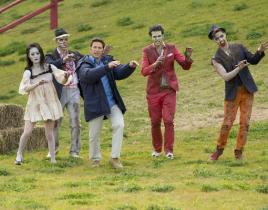 Zombies, mad scientists and family matters ruled the day on Royal Pains this week. Surprisingly, the aptly titled episode, "Dawn of the Med," did, in fact,...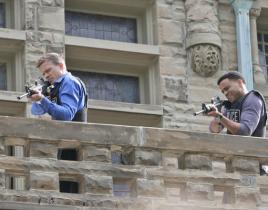 With 398 arrests under their belts, Wes and Travis battled "Performance Anxiety" to make it to an even 400 on Common Law this week. The crazy part is for a...