Posts by Carla Day (Page 5)
Well, that was a disappointing launch to the potential new series NCIS: Red. This week's NCIS: Los Angeles, "Red," was used as a backdoor pilot f...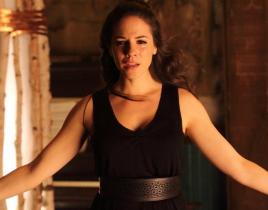 On "Ceremony," Bo finally faced her Dawning. Only it wasn't nearly as dangerous or scary as everyone made it out to be. Perhaps because she had Dyson with ...
The Good Wife shook things up when the legal proceedings moved out of the courtroom and into the Coroner's Office in "Invitation to an Inquest." ...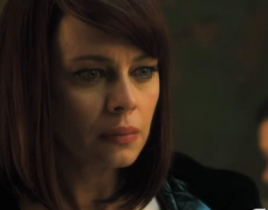 "The Life We've Chosen" were appropriately Ari's last words and summed up the episode well. Though, it could just as easily have been titled for what Alex ...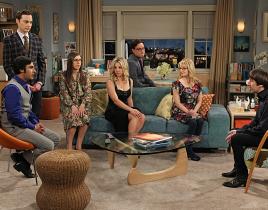 It's not often that The Big Bang Theory gang is together for most of an episode. "The Closet Reconfiguration" was a pleasant surprise with laughs, but also...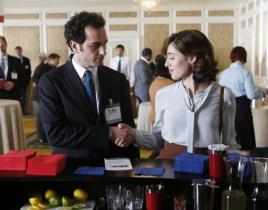 The Americans continues to impress with its tight storytelling, compelling characters, and ability to be unpredictable at the right times. In "Duty an...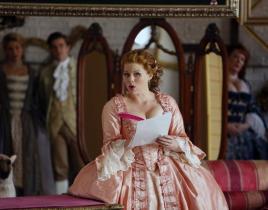 Smash finally got where it needed to be on "The Fringe" … almost. With the introduction of The Hit List, it was inevitable that Derek and ...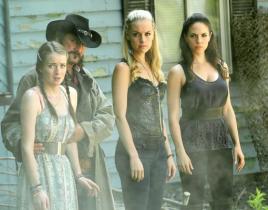 "Fae-ge Against the Machine" was an unusual episode of Lost Girl - and, with this show, that's saying a lot. From the moment Bo left the restaur...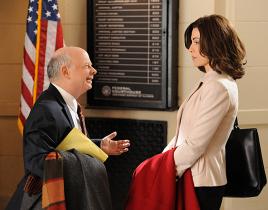 How far are lawyers willing to go to win a case? Limits were pushed by both sides on "Runnin' with the Devil." Or were they? Sometimes, ignorance really is...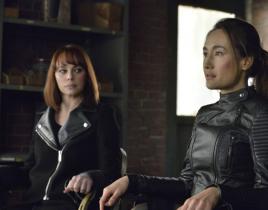 It was a "Reunion" indeed when Nikita and Amanda finally came face-to-face again. After a slow start to Nikita season 3 - with the search for the Dir...