Posts by Carla Day (Page 11)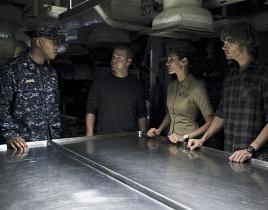 It's almost Christmas and all through the boat house plans were being made for some time away. And then an NCIS Agent Afloat was murdered and all those pla...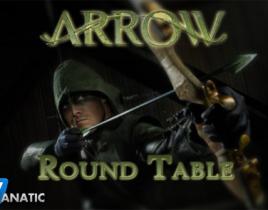 The mid-season Arrow finale was action-packed and full of answers. The Dark Archer arrived, beat up Oliver and revealed his identity. The Queens had their ...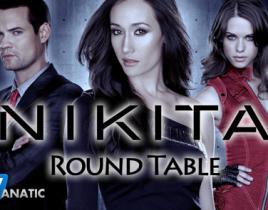 Nikita may be missing from our television screens tonight - and for the next few weeks - but the show is not far from our hearts. In "Sideswipe," Division ...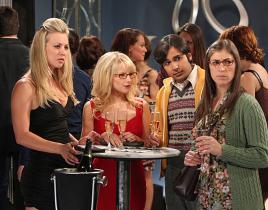 Dungeons and Dragons - The Christmas Edition made its debut on this week's The Big Bang Theory when Leonard showed off his creativity in developing the que...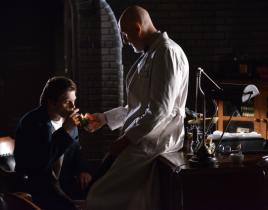 The expected was revealed in American Horror Story: Asylum's "The Coat Hanger," but there were a few surprises as well: Two presumed dead patients are...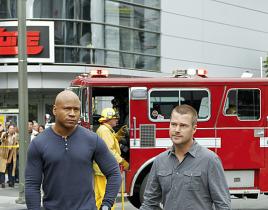 No Deeks and a non-military related case would usually be a prescription for a less-than-stellar NCIS: Los Angeles episode. Despite those conditions, the s...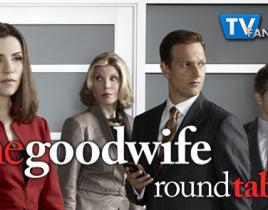 The Good Wife might be on winter hiatus, but we aren't ready for the show to go into hibernation quite yet. Our round table panelists Carla ...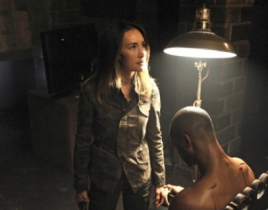 Cyrus is quite the charming gun guy, isn't he? Unlike the other rogue agents that the new Division has chased down, Cyrus was actually a decent guy. In "Si...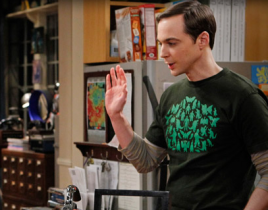 Sheldon and Amy's wacky relationship and Howard's aversion to worms and gutting fish took the spotlight in "The Fish Guts Displacement." With the exc...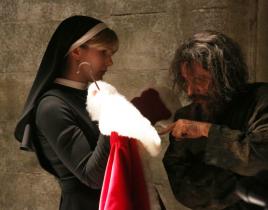 Christmas at Briarcliff was definitely an "Unholy Night" thanks to the evil-possessed soul of Sister Mary Eunice. Instead of focusing on the scary, the sto...