Fanatic Feed: Van Helsing Coming to an End, Narcos Return Date, and More!
Paul Dailly at .
Here is a wrap-up of all the news you need to know from Tuesday, December 17, 2019. 
Syfy is gearing up to say goodbye to another series. 
The cable network has renewed Van Helsing for a fifth and final season, set to air sometime in 2020. 
The news broke days before the Season 4 finale of the vampire drama. 
"We are thrilled to be able to bring the amazing Van Helsing saga to a close," said Chad Oakes, Executive Producer and Co-Chairman of Nomadic Pictures.
"This could not have been done without the support of our incredible cast, crew, SYFY, Netflix and SuperEcran."
"We are so proud of Van Helsing and would like to thank SYFY and the amazing fans who embraced this series," said Daniel March, Managing Partner, Dynamic Television.
"We are excited to end the show on its own terms and to give our story, these characters, and our fans the conclusion they so richly deserve."
"Our Van Helsing clan and their rogue's gallery of accomplices drive towards a final confrontation with Dracula. Will the light defeat the darkness?," added Showrunner Jonathan Lloyd Walker.
The popular series stars Kelly Overton, Missy Peregrym, Jonathan Scarfe, Christopher Heyerdahl, Vincent Gale, Rukiya Bernard, Trezzo Mahoro, and Aleks Paunovic.
Over in the land of Netflix, the streamer has set a premiere date for Narcos: Mexico Season 2. 
February 13, 2020 is the lucky date.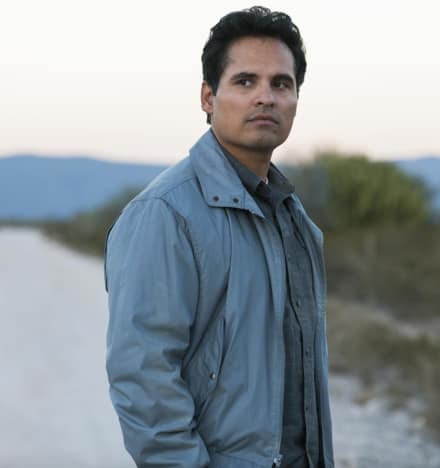 Diego Luna plays Miguel Ángel Félix Gallardo ("Félix"), the leader of the Guadalajara cartel, one of the biggest narcos in the history of Mexico and the founder of the modern Mexican drug trade on the series.
Quiet but bold, inscrutable but sharp-minded, to all appearances he is a benevolent leader, loyal to his friends, associates, and employees...but his ambition comes before all else.
Season 2 of Narcos: Mexico continues chronicling the missteps, ill-conceived agendas, and corruption on both sides of the border that have lead to a dangerous present in the failed war on drugs.
It's the mid-1980s, as Félix Gallardo's super cartel splinters under its own dark weight and social and political shifts within Mexico prompt its desperate government's most brazen corruption.
Meanwhile, the American effort to exact revenge for Kiki Camerana's execution leads them further away from any hope for justice. The cycle of violence rages on.
Several new cast members join the series for season 2 including: Mayra Hermosillo (Falco) as Enedina Arellano Felix, Sosie Bacon (Here and Now) as Mimi Webb Miller, Andrés Londoño (Fear the Walking Dead) as Enrique Clavel, Alex Knight (Legion) as Kenny Moss, Miguel Rodarte (Time Share) as Danilo Garza, Jesse Garcia (From Dusk Till Dawn: The Series) as Sal Orozco, Matt Biedel (Altered Carbon) as Daryl Petski, Jesus Ochoa (Overboard) as Juan Nepomuceno Guerra, Flavio Medina (The House Of Flowers) as Juan Garcia Abrego, Alberto Zeni (The Noble Family) as Amat Palacios, Jero Medina (Belle de Jour) as Ossie Mejia, Jose Julian (The Society) as Javier Arellano, Felix Noé Hernandez (We Are the Flesh) as Rafael Aguilar, and Nat Faxon (Family Guy) as Ted Kaye.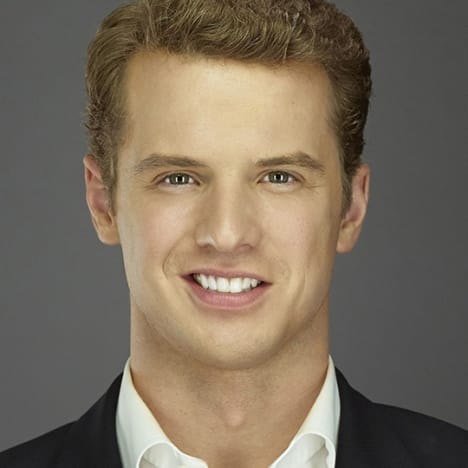 Meanwhile, Freddie Stroma, best known for his role on Lifetime's UnREAL has joined the cast of Kevin James' NASCAR Netflix comedy series, according to Deadline. 
According to his official description, Stroma's Jake "doesn't know what makes the car go, but knows how to make it go."
The series stars James as the crew chief of a NASCAR team. His character finds himself at odds with the owner's daughter. James is forced to play nice with her when the owner retires. 
Sounds fun, right?
Paul Dailly is the Associate Editor for TV Fanatic. Follow him on Twitter.