Ambitions Season 1 Episode 4 Review: Reap What You Sew
Paul Dailly at .
Bella is playing a dangerous game. 
On Ambitions Season 1 Episode 4, Bella thought she had Evan right where she wanted him only for him to pull the rug from under her. 
Bella knew those photos and videos of Evan in her bed were going to come in handy at some point, but it was silly of her to show her hand so soon.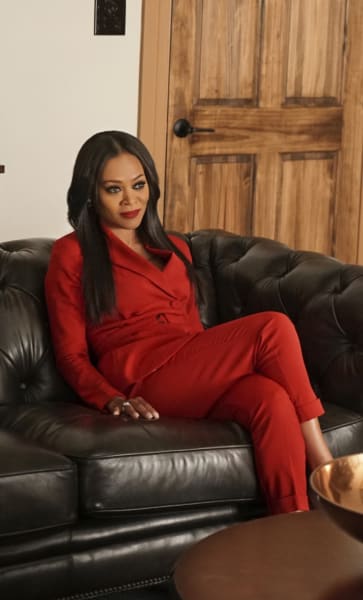 Evan was ignoring her, yes, but he would have returned her calls eventually.
He had just witnessed her getting hot and heavy with another man, so he needed some time to gather his thoughts and heal. 
At his core, Evan is a man who strives to be in control. That probably explains why he's the Mayor of Atlanta. He likes to have people following him like lemmings, but Bella is tired of that. 
Related: Ambitions Season 1 Episode 3 Review: Welcome to Birmingham
She's resigned to the fact that Evan is never going to be 100 percent invested in her. They share a child, but being in a relationship with a Carlisle is far more beneficial to Evan at this stage. 
He admitted that some of the best years of his life were spent with Bella, but she's becoming too much of a liability to keep in his inner circle, despite being the mother of his child. 
What Bella failed to realize was that Evan was paying for everything. Her cell phone, bills, and everything in her home. 
Stephanie: Thank you for seeing me at this late hour. It's really the only time I could spare.
Damien: Hmm. I can't imagine why such a high-powered attorney like you is putting forth such an effort to meet me. I've got to say, the photos I've seen of you don't come close to showing how enticing you are.
There are many things to take from Bella returning home to find everything aside from her child's belongings missing, but the most resounding one is that Evan will continue to provide for his son. 
Related: Enjoy UNLIMITED access to thousands of Movies and TV shows with Amazon Prime Video. WATCH ANYWHERE. CANCEL ANYTIME!
Bella is well and truly cut off for now, but she still has ammunition. There are plenty more photos and videos of Evan in her bed that she can not only sell to the media but use to manipulate him with.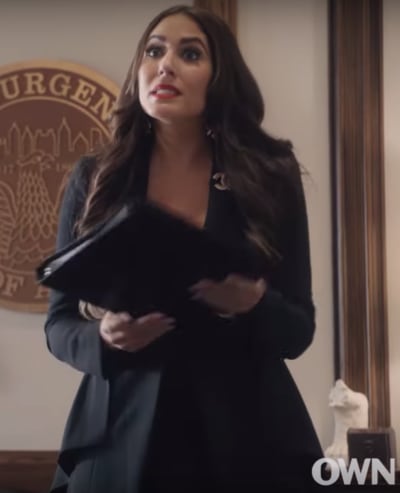 Evan would hate having his reputation tarnished, but I still think he would find a way to kill a story before it hit the media. 
Bella is Instagram famous. Sharing the content with her followers might be the only way Bella could get the upper hand, but she would also feel the iron fist of justice crashing down on her, and I'm not just talking about Stephanie. 
Related: Scream: Resurrection Review: It's Worth the Wait
Despite having everything taken from her, Bella is still trying to push for power, and that's why she turned to Daphne to try and push through the concession. 
It seemed like a genius move because Daphne actually started to buy into it, but then we learned that Evan was in Daphne's playroom waiting for some "stress relief."
Just how many people is the Mayor of Atlanta getting up close and personal with?  
Titus: You were having a nightmare.
Amara: Titus.
Titus: It's okay. I got you.
While Evans was trying to stop disasters from happening, Stephanie's wicked side was out in full force as she strutted around Atlanta, causing as much trouble as humanly possible. 
Contacting Damien and bringing him into the fold was probably the best power play she could do to not only throw Amara off her game but to also derail her marriage. 
Related: Grand Hotel Review Season 1 Episode 4 Review: A Hard Day's Night
Like her husband, Stephanie loves power. She loves nothing more than pulling strings to get what she wants. 
Now that she's managed to get Damien on to her side, Stephanie is going to find a way to get closer to Titus while his marriage starts to crumble.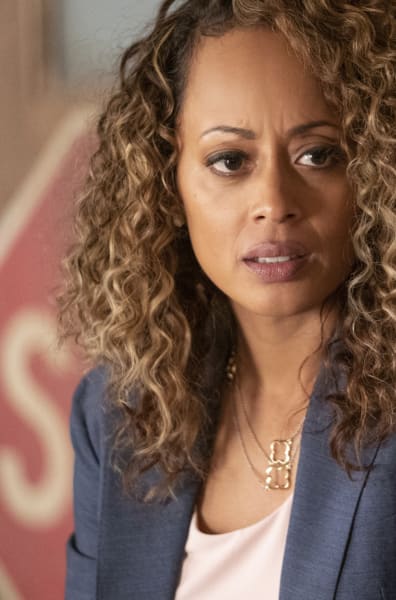 Amara knows she's on to something with Greig and the sale of Thelma's, but she's going to stunned when she meets the one who got away. 
She's dreaming that Stephanie is having sex with Titus, and something tells me that things are only going to get worse when she comes face-to-face with Damien. 
Stephanie: Thank you for seeing me at this late hour. It's really the only time I could spare.
Damien: Hmm. I can't imagine why such a high-powered attorney like you is putting forth such an effort to meet me. I've got to say, the photos I've seen of you don't come close to showing how enticing you are.
Will the arrival of Damien be the nudge Amara needs to confront the fact that her marriage is no longer working? 
Titus himself is going to be pissed, and you can bet your bottom dollar that Stephanie will be the one to take the news to him. 
In all honesty, Amara's career and personal life are being set up to implode, and I'm not sure that's going to be all that appealing. 
As a character, Amara is relatively grounded, and she strikes me as one of the nicest women on the show. 
If she can do something to piss Stephanie off, she'll do it, but she won't bring innocent bystanders into things.
That's not the type of person she is, so it's a shame that Stephanie is about to get her way. 
I'm starting to worry about Rondelle. Greig has already proven that he's willing to use brute force if need be, and he wants Thelma's so that he can make as much money as possible. 
Stephanie: Uh, Amara. What a surprise.
Amara: Just sampling the best breakfast place in town.
Stephanie: You never tire of sampling things that belong to me, do you?
Rondelle is not one to be messed with. She can stand her ground, but there's also the fact that there's a thin line between love and hate. 
Related: OWN Turns Up the Heat With Ambitions
There's been a considerable amount of emphasis about Rondelle not caring about romance or dating, and I have a feeling there's going to come a point that Rondelle gets closer to the man who's currently testing her patience. 
That type of storyline would complicate matters for Rondelle because her friends in the neoghborhood who stood beside her would be mad at her shacking up with the literal devil. 
"Reap What You Sew" was another wild episode of this OWN drama. Alliances are shifting on an episodic basis, and the drama is continuing to build. 
What did you think of all the drama?
What will Bella do next?
Hit the comments below. 
Ambitions airs Tuesdays at 10/9c on OWN. 
Paul Dailly is the Associate Editor for TV Fanatic. Follow him on Twitter.