Funny Story Review: Poignant Drama Showcases Emily Bett Rickards and Matthew Glave

Carissa Pavlica at .
We shared the trailer for Funny Story earlier this month.
Starring Matthew Glave, Jana Winternitz, and Emily Bett Rickards, the film follows Walter, an aging TV star, and his relationship with women, most especially with is sometimes-estranged daughter, Nic (Winternitz).
When Nic cancels on a weekend visit, Walter invites himself along with her and her friends on a weekend in Big Sur.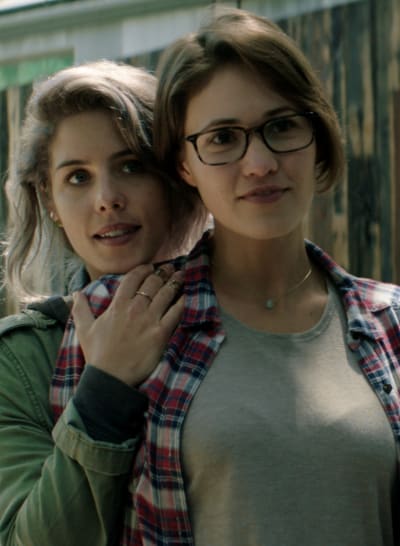 Rickards is Kim, a young woman suffering after the death of her mother whose car kicks the bucket after attending her mother's funeral, a situation that jeopardizes her attendance at the Big Sur get together.
Nic's simple request of her father to give Kim a ride sets into motion the central conflict of the movie and explores how honest someone should be with the people they love.
The former star of a show with questionable production values but a wide audience, Walter is magnanimous, loving, and the kind of guy everybody loves in return.
Unfortunately, that kind of attention can court disaster, and Walter cheated on his wife ending the family dynamic that Nic knew.
Clara Review: Troian Bellisario & Patrick J. Adams Shine in Sci-Fi Romance
The relationship at the core of Funny Story is between Nic and Walter, a daughter who got let down by her father when the family unit dissolved. She lost trust in her dad, and their connection crumbled as a result.
Walter knows relatively little about his daughter, but he maintains faith that even without keeping up to date on her life, he knows her well.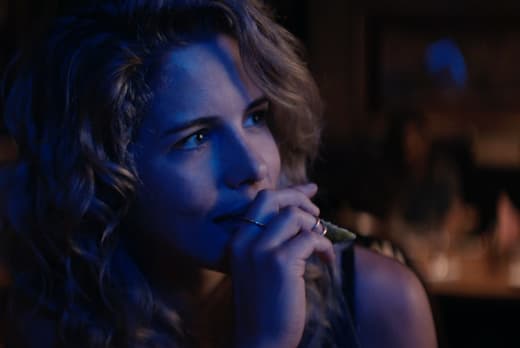 Meeting Kim threatens that belief as she reveals Nic has never gotten over his destruction of their family and never will. 
With that revelation and the recent death of Kim's mother, the two bond over Kim's barbs and Walter's amenable way of making the best out of every situation even when he's on the other end of someone's disappointment.
But when Walter learns why his daughter forwent the visit home for an outing to Big Sur, everything changes. 
After disappointing his daughter again and again, Walter has to decide whether to hurt her with a truth he knows would be best for her even if it destroys their fragile, reestablished connection.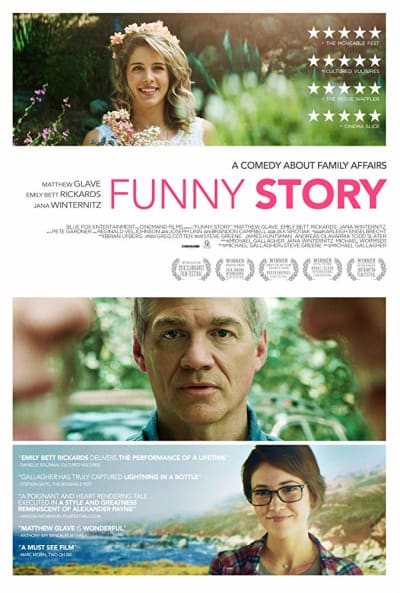 As Walter, Glave is magnificent. He often accepts roles in which he's straddling a moral line as someone you should question but who you cannot help but accept his flaws and appreciate all that he is.
Glave played a controlling mama's boy who loved a woman with his greatest depths on Girlfriends' Guide to Divorce, and a similar role on Better Things as Sam's ex and (possible) father to Max and Frankie.
Enjoy UNLIMITED access to thousands of Movies and TV shows with Amazon Prime Video
It's a rare person who can perfect the loveable cad, and Glave does it over and over again to perfection. He infuses characters you shouldn't like with a vulnerability that clings to you like a vine.
Kim is similarly difficult to like, but Rickards doesn't inflate her outside of her genuine qualities. Kim has a hyperactive sex drive that she appears to use to mask her pain in an attempt to feel something better than how she does inside.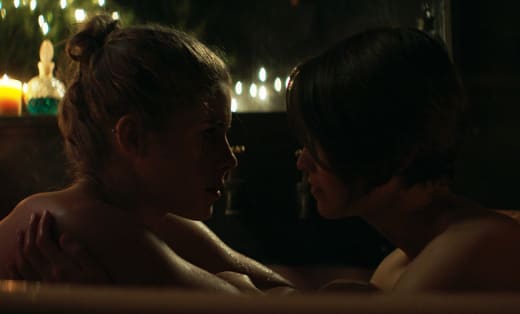 It never quite gets her over the edge, and her quest for the rush of appreciation is just as destructive as an addiction to drugs or alcohol. 
Rickards gives a wonderful performance as the angry, lost young woman. She got some material that offered her a similar opportunity while on Arrow, but those scenes were fleeting.
During Funny Story, Rickards shines with disappointment and a desperation for something more.
Winternitz, too, offers up a young woman who is in love and leaning into the idea she's finally reached through to the father who had once wounded her.
Like her father, Nic plays well the hands she gets dealt. A broken family could have damaged her, but she persevered, found love and success in the wake of her disappointment.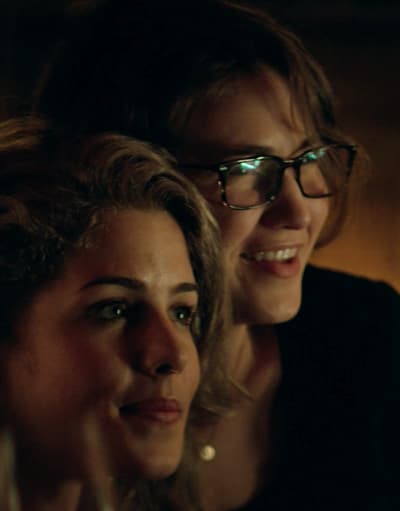 Funny Story is beautifully filmed, and director, Michael Gallagher (who also co-wrote the film with Steve Green) uses lighting well to great dramatic effect. 
Even tense scenes are warm and inviting, imbuing the film with an aura of hope.
We Have Always Lived in the Castle Beautifully Examines Love and Isolation
While the film also teases an LGBTQ connection, Funny Story isn't an LGBTQ issues film. 
Walter does go to an extent to understand what he's discovering about his daughter who comes out to him in the film, but it's not a driving point of its structure other than to create conflict between father and daughter.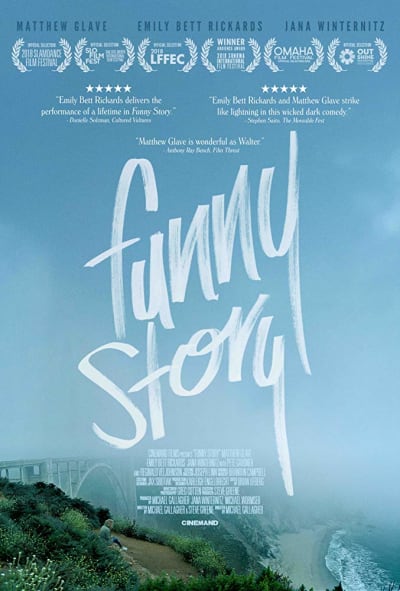 Walter's curiosity gets the best of him, and there are some engaging scenes where he tries to understand his daughter and her friends better. 
It's a truthful discussion realistically portrayed by a parent getting better acquainted with their child and their friends, and it doesn't signify any conflict on the part of either party. 
It's refreshing.
There is a lot of entertainment available over the coming weekend, but Funny Story is well worth your time. It's a captivating look at families and how the truth hurts but not nearly as bad as the alternative.
Fans of Rickards should put this on their watch list immediately, and anybody who enjoys television will get a kick out of the role it plays and the terrific performances from well-known faces.
It's arriving in select theaters and on VOD Friday, May 24. 
Carissa Pavlica is the managing editor and a staff writer and critic for TV Fanatic. She's a member of the Critic's Choice Association, enjoys mentoring writers, cats, and passionately discussing the nuances of television and film. Follow her on Twitter and email her here at TV Fanatic.