Chrissy Metz Denies Calling Alison Brie a 'Bitch' During Golden Globes Pre-Show
Paul Dailly at .
Chrissy Metz is not impressed with the internet. 
The This Is Us actress took to social media to shut down reports that she called Alison Brie a "bitch" during the Golden Globes' pre-show on Facebook Live.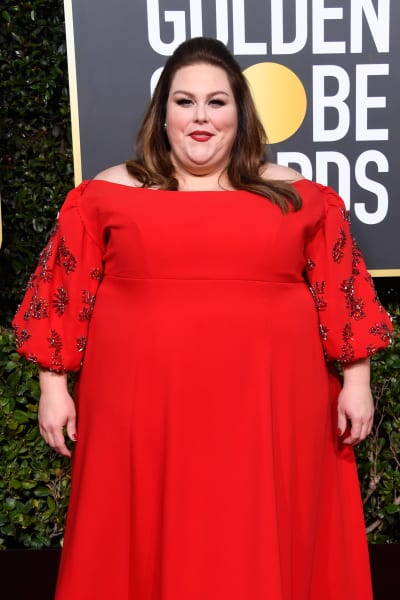 "It's terribly unfortunate anyone would think much less run a story that was completely fabricated," she tweeted while sharing an article that implied said the b-word to the Glow star. 
"I adore Alison and would never say a bad word about her, or anyone! I sure hope she knows my heart."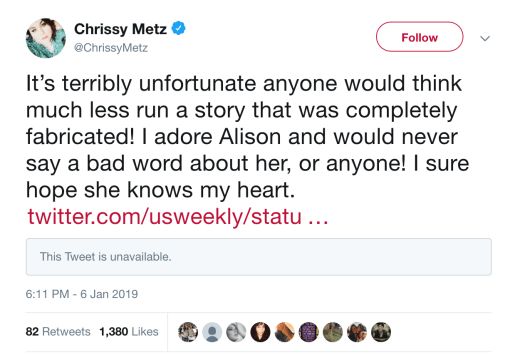 The article in question was tweeted by US Weekly. The tweet was swiftly removed as a result of the backlash from fans of the actress. 
It all started during the aforementioned pre-show when Metz was asked about Brie. 
Related: Golden Globes 2019: All the TV Winners!
"Do you know a girl named Alison Brie?" a co-host asked Metz while Brie was on the red carpet.
"Well I hear she's at the other end of the carpet," Metz responded.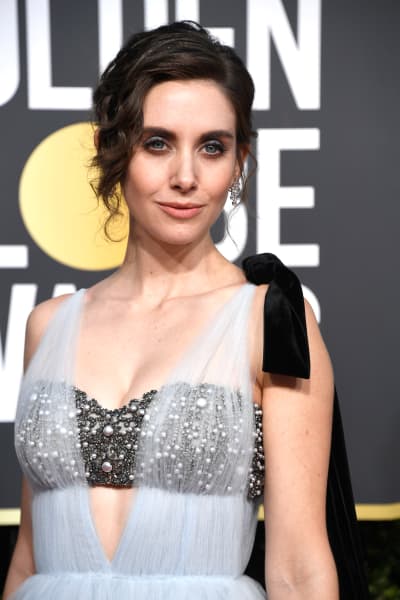 While the video footage switched to the incoming Glow actress, viewers could still hear Chrissy chatting and the following line is where everyone started to question what was said:
"I'm like, do I? She's such a....," Metz said as the feed came to close. 
Many have been up in arms about what was said, but it certainly didn't sound like the word "bitch" was uttered from Chrissy. 
Vanity Fair reporter Nicole Sperling later shared on social media that she asked Brie about this little mixup on the red carpet and confirmed the actress was "very confused by the entire matter."
"I'm so distraught and upset," Metz went on to tell People of the incident.
"I don't speak about anyone like that. I don't speak like that. I love Alison, I follow her. … When I was walking up they said, 'Do you know Alison,' and I said, 'Oh boy, do I.' I love her.'"
Okay, TV Fanatics. 
Did you watch the Facebook Live? 
Hit the comments below. 
Paul Dailly is the Associate Editor for TV Fanatic. Follow him on Twitter.