Crazy Ex-Girlfriend Season 4 Episode 7 Review: I Will Help You

Yana Grebenyuk at .
Telling the truth will set you free.
It will also possibly lead you back into a familiar love triangle, or possibly love square if our instincts are strong enough.
During Crazy Ex-Girlfriend Season 4 Episode 7, Rebecca goes to New York to celebrate her mother at an event while taking on a more honest approach about her life. In the meantime, Josh crashes at her house and gets a crash course in being an adult.
And Paula fills in for Rebecca at the prison, with a surprising team up with Nathaniel in the process. 
Josh and Nathaniel growing as people becomes a trigger for Rebecca's old fond memories of them. She ends up conflicted on possible resurfaced feelings for two of her ex-boyfriends, which sounds like the perfect time to bring Greg back again.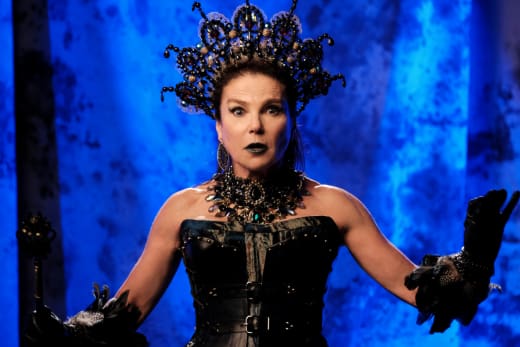 "I Will Help You," written by Aline Brosh McKenna was a refreshing walk down memory lane, mostly because it served as a wonderful reminder about how far many characters have come. Rebecca's biggest issue was her relationship with the truth, and she managed to strike a good balance by revisiting the past. 
There was that big focus on the development that the characters have gone through, which sets up the scene for a familiar face to come back.
Can you tell how long I've been waiting for that seamless Greg return? 
Related: Crazy Ex-Girlfriend Season 4 Episode 6 Review
Rebecca and Naomi Dance Around The Truth
It is traumatic for Rebecca every time she sees her mother, but you can't deny that Naomi is a scene-stealing character. Her music number was all kinds of epic, and she always leaves a relatable lasting impression.
But she also has reached a point where her treatment of Rebecca isn't in any way acceptable anymore.
It was disturbing that Naomi knew that Rebecca tried to kill herself and went to prison, but never reached out.
What? You think I don't have a google alert for Rebecca Bunch? You think that I'm not reading the comments section of the Daily Covina?

Naomi
She could have visited Rebecca in the hospital or reached out when she was in jail.
In fact, it is horrible that she didn't do anything to help all that time when she knew as things were happening to her daughter.
And while she feels that same pressure to lie to the people around her, her treatment of Rebecca is unforgiving at this point.
Allowing Rebecca to revisit that part of her life with a healthier outlook gave her the strength she needed to finally stand up to her mother, something that had to happen before the series was over.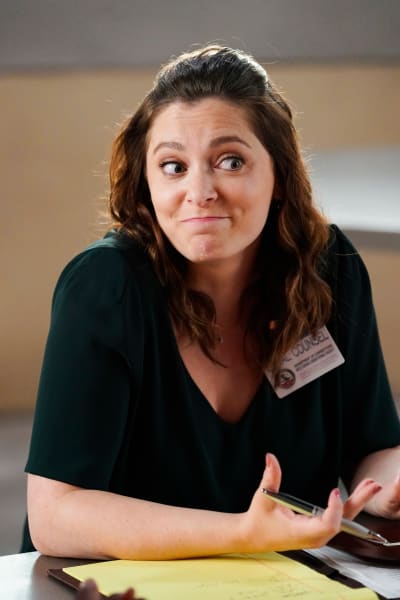 But it was crucial for her to also realize that honesty has a limit.
Using your mugshot as a profile picture is going way too far, especially if you are trying to attract a normal group of men to date. 
There is no reason to hide your past but maybe wait for the second date to bring up that you were in prison.
Related: Crazy Ex-Girlfriend Season 4 Episode 5 Review
Josh Learning to Live By Himself (Not)
Josh and Rebecca's relationship going from toxic to a natural friendship was a great idea that came out successful.
But having Rebecca circle back to having feelings for Josh again is the only questionable part of the episode. It felt like the place that Josh and Rebecca found themselves in was a good middle between too close and too separate from each other. 
Rebecca needed to find herself and work on her relationship with her mental health. At the same time, Josh was connected to the show through Rebecca so he had to move on from that endless cycle too.
We have seasons in LA. T-shirt, sweatshirt, puffer and tank top.

Josh
They got to that good place in both of their lives, and as they started to look for romance it felt like they had truly restarted their relationship.
If they were able to help each other date people, then they had to have gotten to that healthy place where their past wasn't giving them any more issues.
And yet, it seems like them being there for each other like that and then moving in together was their own undoing.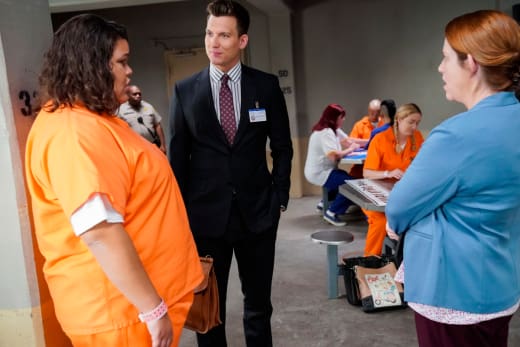 The question though is if this transition is a good idea for the last season of the show.
This episode was all about change, looking back at how things were and trying to focus on changing it for the better.
The only problem seems to still be connected to romance, with Rebecca's feelings for Josh (and Nathaniel) coming back. This doesn't have to be a bad thing though, the important way to handle it would have to be with humor.
Rebecca can't let herself get too wrapped up in these guys again, especially since it isn't like Josh feels the same way.
That's Jason, I've been on a date with him. He had these greasy smelly balls.

Rebecca
It can be argued that Nathaniel is improving himself because of what Rebecca said and he still has those lingering feelings that she shares. But Josh moved in with her and there doesn't seem to be any turmoil happening in his mind.
The worry here is that in all this Rebecca might get hurt again, and that is the last thing she deserves.
The bright side could be Josh, Nathaniel, and possibly Greg reemerging all together with a funny commentary on developing feelings for people that changed from the last time that you truly saw them.
Related: Crazy Ex-Girlfriend Season 4 Episode 4 Review
Nathaniel Surprising Paula and Us
Who expected Nathaniel to take Rebecca and Heather's advice so close to his heart?
No one else may have wanted to see his pumpkin patch photos but I was definitely curious about how wholesome he managed to make them.
How was everyone's weekend? I went to a pumpkin patch with my mom. She was a little surprised by the invite but I have a cute photo.

Nathaniel
The unlikely partnership between Nathaniel and Paula was the most genius part of this shift for him though.
He may want Rebecca back, but by allowing Nathaniel to grow without just clinging to the idea of Rebecca seeing that for herself helps him more in the long run. 
Paula and Nathaniel have a great back and forth, and she will always be honest with him without an ulterior motive in mind. 
While having Nathaniel be nicer improves the office dynamics, Paula isn't there to force him to change. This leaves more room for him to get to those conclusions himself, picking up on that instinct to do good without even realizing it.
Want a doughnut? I told the man to put the most fattening ones in there.

Nathaniel
It is also interesting to see how Nathaniel's new attitude does some good, especially for the women in that prison. The law office doesn't get as much use with Rebecca not there anymore, which is a shame because it feels like an underrated location on the show. 
This once again lets Nathaniel have his own story, which is nice to focus on while Rebecca figures out her own stuff. They are both still working on themselves, although it now looks like their paths will cross sooner rather than later. 
Related: Enjoy UNLIMITED access to thousands of Movies and TV shows with Prime Video. WATCH ANYWHERE. CANCEL
What did you think of the episode? Was Rebecca picking up on some feelings for Josh and Nathaniel a sign of more to come? Who else is excited about that Greg return?
What did you think of Rebecca standing up to Naomi? Do you think Rebecca and Josh living together is a good idea? Do you believe this niceness kick that Nathaniel is on? Will it last?
What else are you hoping to see in the next episodes?
Don't forget that you can watch Crazy Ex-Girlfriend online, right here on TV Fanatic!
Yana Grebenyuk is a staff writer for TV Fanatic. Follow her on Twitter.