The Wheel of Time: Amazon Orders Female-Driven Fantasy Series
Paul Dailly at . Updated at .
The Wheel of Time is coming to Amazon Prime!
The long-in-the-works series which is an adaptation of Robert Jordan's fantasy novels has received a formal series order at the streaming service. 
"The Wheel of Time is set in a sprawling, epic world where magic exists, but only women can use it," reads the official logline for the project.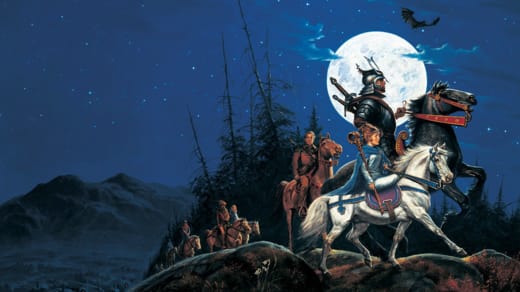 "Meaning that in this series — women hold the keys to power. The story follows Moiraine, a member of the shadowy and influential all-female organization called the 'Aes Sedai' as she embarks on a dangerous, world-spanning journey with five young men and women."
Related: Lord of the Rings Ordered to Series at Amazon!
"Moiraine's interested in these five because she believes one of them might be the reincarnation of an incredibly powerful individual, whom prophecies say will either save humanity or destroy it.
"The series draws on numerous elements of European and Asian culture and philosophy, most notably the cyclical nature of time found in Buddhism and Hinduism."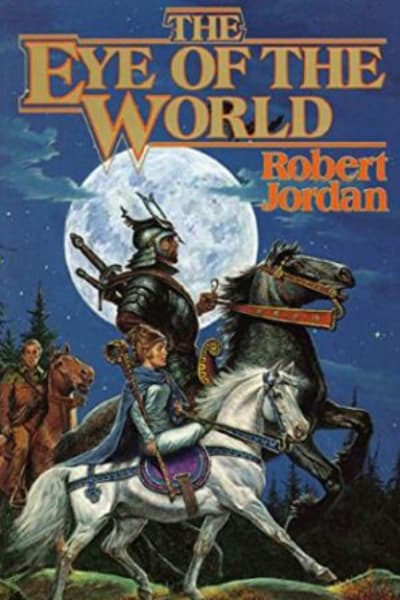 There were fourteen books in the series released between 1990 and 2013, but it's not yet clear how many episodes Amazon has ordered. 
Rafe Judkins will serve as the showrunner and executive producer of the TV series. 
"For so many people, including me, this book series has served as a world to escape to, to lose yourself in, to devour and inhabit completely," Judkins said in a statement, confirming his involvement. 
"And I couldn't be more honored to be the one finally bringing that world to life on screen, for old fans to lose themselves in all over again and new fans to discover for the very first time."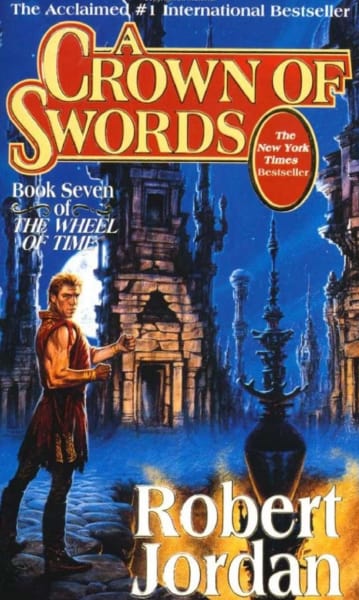 Added Jennifer Salke, head of Amazon Studios: "The Wheel of Time is endlessly fascinating and resonates hugely with fans as one of the best-selling global properties, and we were drawn to its timely narrative featuring powerful women at the core."
"We're thrilled to extend our relationship with devotees who've found the book series transformative and welcome new ones by bringing it to life on Prime Video for viewers worldwide."
Related: Jack Ryan Review: John Krasinski and Action in Short Supply
Added Sharon Tal Yguado, head of event series for Amazon Originals: "Developing and producing Robert Jordan's beloved 14-book series for TV is a big undertaking, and we don't take it lightly. We believe that Rafe's personal connection to the material and soulful writing will resonate with the book's passionate fans."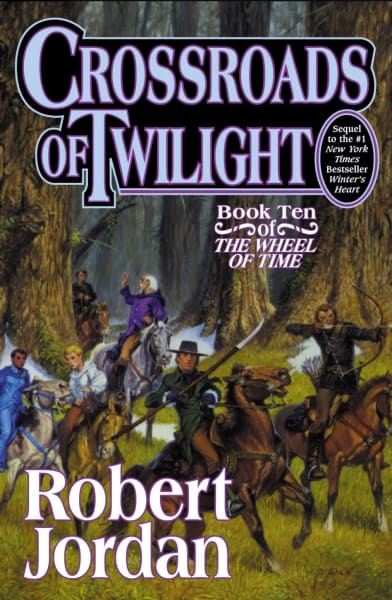 Said co-president of SPT Chris Parnell: "In Rafe Judkins, we've found a brilliant visionary who is a true fan of the books and ready to bring Robert Jordan's world to life."
There's no release timeline as of yet, but more details will be released alongside casting details in due course. 
The Wheel of Time joins Amazon as the latest fantasy novel adaptation. There has been much coverage of the streamer's decision to adapt The Lord of The Rings, but this latest adaptation proves it is ready to compete with the big streaming players. 
What are your thoughts on this new series? 
Hit the comments below. 
Paul Dailly is the Associate Editor for TV Fanatic. Follow him on Twitter.