Counter Play Season 1 Episode 4 Review: Someone's Gotta Pay!

Celester Mejia at .
The investigation finally begins, and we are finally getting the series we all deserve.
On Counter Play Season 1 Episode 4, people are on edge because of the ongoing murder investigation. Jake and Faith are going through a rocky slope with their relationship, and Jake's secret is already beginning to come out.
Before we go to that, let's talk about Kyle.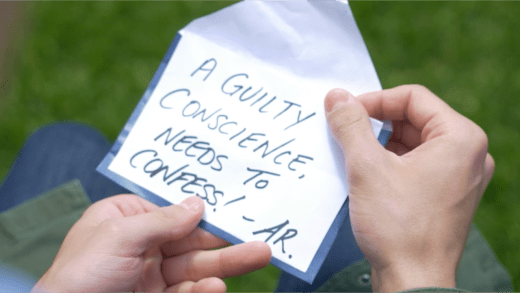 In the previous episode, it was joyous to see a character that is new and could actually deliver lines better than most of the characters. That was Kyle Waters, the murder victim's brother.
He can act, that's for sure, and I'll be happy to see more of him in the future.
The only sad thing here is that the death was random. Kyle was introduced on Counter Play Season 1 Episode 3 to make sure that the death will have some sort of impact, but it wasn't enough. It would have been more interesting if the character who died was a big part of the show.
Related: Counter Play Season 1 Episode 1 Review: Aaron Robertson is Dead!
An important character's death would make waves into the lives of the main characters, and a beautiful second half of the season could be created out of it. But this one made noise enough, thankfully.
Of course, there are other things to talk about from this episode as well that truly deserves a nod.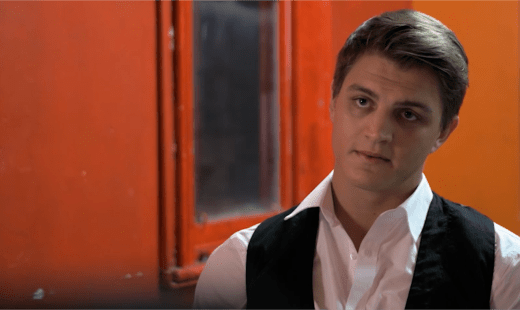 Firstly, Emily got married to Easton Saunders! Booze, party, masks ... just enough reason for Emily to finally start acting out on Ethan dumping her just before they got married. It's been long due.
While this was a nice surprise, it's hard to see it working out on a longer run. If it would, I hope it would be a bumpy road. Easton seemed to be a romantic and Emily would be what one would call self-centered, and this is a dynamic that would be hard to work out, especially on TV.
Emily is sweet as a friend, and there's a fire in her, but she regards herself highly, and she doesn't want people to look ahead of that. She wants everyone to remember her as the high society girl, and I like that as a variation she has over Faith and Riley.
From being asked, "What's your poison?" by a rich guy one night, and exchanging I dos right after that — Emily needs to be careful. Yes, Easton would seem to be someone who you'd gladly welcome into your life with open arms, but sociopaths are just the same.
Related: Enjoy UNLIMITED access to thousands of Movies and TV shows with Amazon Prime Video. WATCH ANYWHERE. CANCEL ANYTIME!
While it is nice to see a multidimensional character, it would also be nice to see people authentically respond to things.
That said, let's head on to Faith Morgan.
Finally!
It was nice to see Faith not smiling for a change. There isn't a problem with her smile, but she had been smiling for the past three episodes that it's hard to get a grip on her personality. I almost thought of her as a one-layered character.
Thank you, writers, for changing my mind before it happened.
Faith and Jake are having problems because of Jake's secrets. How true could it be that Faith would be willing to support Jake if he chose to tell her the truth?
That's doubtful, especially, if Faith knew the truth that Jake Spector is Aaron Robertson.
I'm not going to give you any private information. We don't want the media on this story. We want to catch the killer, not sensationalize it.

Matt
And can we also talk about Matt?
Character development! Matt is the son of a former South Point resident. Shady! What happened? And what brought him back?
Related: Counter Play Season 1 Episode 2 Review: Undisclosed Truths
Who would have guessed, right?
However, it was an ironic moment when Matt was investigating Jess Haynesworth, and he called Jess out for being out of line with his accusations when he was doing exactly that to him. Do not let Confucius hear this, or you'll never hear the end of it, Matt!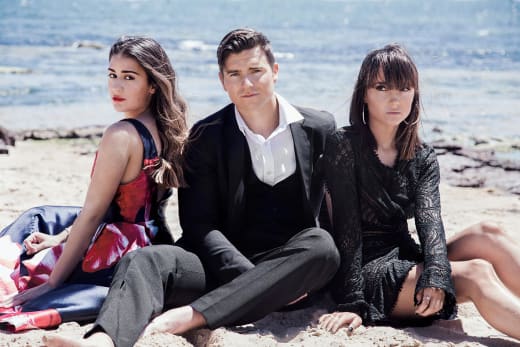 Additional notes:
Amber, the reporter from Counter Play Season 1 Episode 1, is back and is becoming more and more involved in the development of the storyline.
 
Slone, one of the three witnesses on the Pilot episode, is back with a scene. While it's comprehensible why she's suffering from PTSD, I still don't see a reason why she's being given a share of the spotlight. What is her importance to the overall story?
I desperately need you to fix me. Please.

Sloane
It was not a perfect episode, and it isn't what I'm looking for from the show anymore, but the improvement is apparent from the previous episodes.
What are your thoughts about this installment?
Hit the comments below.
Counter Play is available at Amazon Prime.