Lethal Weapon: Damon Wayans Opens Up About Cast Shake-Up
Paul Dailly at .
Lethal Weapon is returning to Fox this fall, but it will be without Clayne Crawford. 
His former co-star Damon Wayans opened up about what it's been like on the set of the hit drama with the addition of Seann William Scott. 
"We're only the first [episode] in but it's definitely a lot lighter in tone, and we're having fun — on and off set," the actor shared with reporters Thursday night at Fox's TCA party.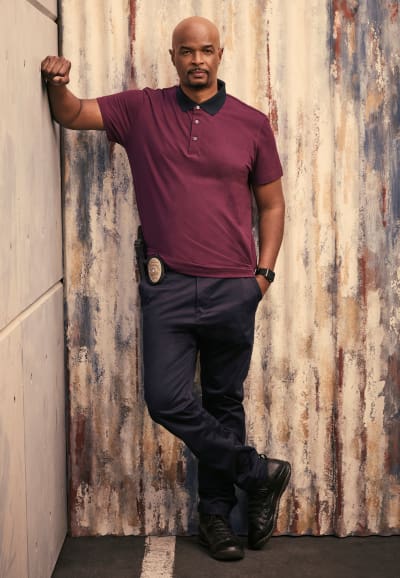 Crawford was ousted from the show back in May following reports that the show was in danger due to Crawford's conduct on the set. 
But Wayans was ready to put all of that drama behind him and said the following of Clayne:
Related: Lethal Weapon: Clayne Crawford Fired!
"I wish him the best, I wish him luck. Onward and upward."
If you watch Lethal Weapon online, you know that Riggs was shot as Lethal Weapon Season 2 came to a close, but Wayans also said that Clayne was an important part of the creative process. 
"I know that he was involved in all the writing, he knew he was being shot, and he was very happy with where the show was going," Wayans said. "He was involved in the process."
With the news that Crawford is out of the series, those gunshots will be fatal, and the show will return later this year with a revamp. 
Related: Lethal Weapon: Seann William Scott Joins Cast!
Wayans went on to address where Murtaugh is when Season 3 kicks off and how he is introduced to Seann William Scott's Wesley Cole. 
"Right now Murtaugh is mourning the death of his friend, so he is not that happy, silly Murtaugh, but I think what they want to do with the Wesley Cole character is, he is the light that Murtaugh needs to be pulled back from the dark," Wayans said.
Cole "is an ex-CIA agent working on the same case, chasing mercenaries, investigating, solving crime together," Wayans added. "It is love at first crime."
What are your thoughts on this news?
Hit the comments below!
Lethal Weapon returns September 25th.
Paul Dailly is the Associate Editor for TV Fanatic. Follow him on Twitter.