Killing Fields: Murder Isle - Meet Lead Detective Who Hopes to Solve Very Cold Case
Carissa Pavlica at . Updated at . Comments
Discovery Channel's Killing Fields returns tonight with an all-new investigation.
In 2004, 28-year-old Carrie Singer was brutally murdered in Isle of Wight County, Virginia, and the murder has remained unsolved for over 13 years.
On Killing Fields: Murder Isle, original lead investigator, Randy Patrick, returns to the crime that made a significant impact not only on Singer's family, friends and the town where she lived but on him personally, too.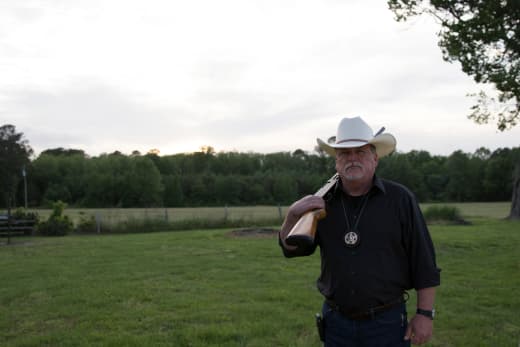 We had a chance to speak with Mr. Patrick by phone recently, something you'll likely wish you could do, too, after watching the premiere on Discovery Channel tonight at 9/8c.
Patrick was clearly invested in the death of Singer, in her family, and in solving the case. He almost retired without any further information than what he had from the initial investigation.
Patrick spent years in the Navy and as JAG before he began his 21-year career in civilian law enforcement. It seemed like the natural path to take at the time.
Now retired, in all his years in law enforcement, he never tired of working a case, following the leads, finding a suspect and landing the much-needed confession. "There is nothing like it," Patrick said of the feeling when a suspect finally lets it all out.
For the Singer case, there were many things Patrick wished he could do over. "I wish I could have solved it all those years ago, for one thing," he said. Patrick had reservations about entering the dark period surrounding the Singer murder again.
In fact, when he was first approached by Sirens Media, the production company behind Killing Fields, now in its third season, Patrick declined. It was only when he "was approached again and realized what the publicity could do to help the case, bring out new witnesses and uncover new information" that he changed his mind.
You see, Patrick was just shy of retirement and hanging up his hat for good seemed like a pretty good idea at the time. Instead, he was right back in the thick of it, with a new partner, years younger, wondering why the case wasn't solved during the first investigation.
During the premiere episode, you'll see both Patrick and rookie Kris Coughlin speaking about their skills and each other, and it sets up what is sure to become a close relationship by the end of the season.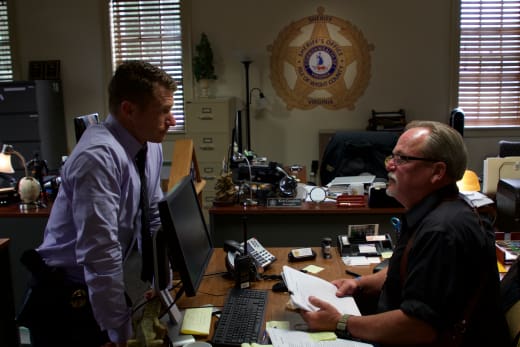 Patrick laughed, "Oh, it's expected in police work. Partners come and go...the young ones are full of enthusiasm and gut instinct, but that's nothing compared to years of experience...you'll get to see how that figures into the investigation while watching" the show.
Patrick notes how the case changed his life. He's made new friends as a result of the original case in 2004 and it's reopening.
He's not placing blame, but the dark times surrounding the case 13 years ago may not have been great for his relationship with his wife. It was only well after his divorce that he "realized what impact that investigation had on my marriage."
But during one of the nighttime interviews, Patrick was unaware his ex-wife, with whom he has become very good friends over the years since was watching the taping. "I didn't know she was there, but she was crying," he said. That's when he discovered how much of the case he took home with him.
Reopening the case not only offers a lifeline to Singer's mother, with whom he has maintained a friendship in the years since her daughter's death, but has offered him some closure, as well.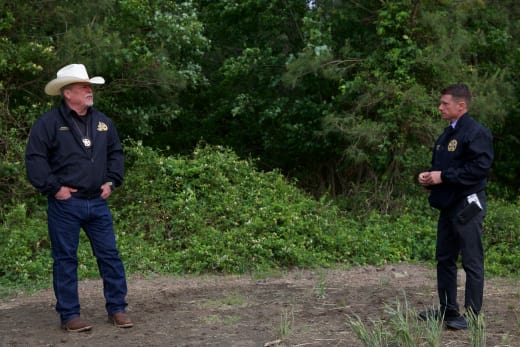 There are new leads, new witnesses, and other new clues that come to light as Killing Fields: Murder Isle unfolds. "It's still an open investigation," Patrick shares, "and I hope the more people that watch the more people will come forward with information on the case...That's all we could ask for."
Killing Fields is co-executive produced by Emmy Award-winning producer Tom Fontana and Academy Award-winning film director Barry Levinson.
The series is shot in real time and the team, including original investigator Patrick, work tirelessly follow new leads, and to use new technology not available at the time of her death to re-examine original evidence with the hope of finally getting justice for Carrie Singer.
Be sure to tune in tonight at 9/8c on Discovery Channel for the premiere!
Carissa Pavlica is the managing editor and a staff writer for TV Fanatic. She's a member of the Broadcast Television Journalists Association (BTJA), enjoys mentoring writers, wine, and passionately discussing the nuances of television. Follow her on Twitter and email her here at TV Fanatic.