After weeks of speculation, we now know which character from The Walking Dead will be crossing over to prequel series, Fear the Walking Dead. 
Lennie James confirmed his alter ego Morgan would be making the transition to the spin-off series during The Talking Dead Sunday night. 
"Yeah, it's me," the actor confirmed during the talk show. "I'm joining the cast of Fear the Walking Dead."
"The hardest part of it… has been leaving The Walking Dead — leaving that cast, leaving that crew," James revealed. 
"I'm really looking forward to exploring Morgan in a whole different world, with different characters, in a different place."
Adds The Walking Dead EP Scott Gimple, "Even though Morgan is going to be featured on Fear, he has a lot of story left on The Walking Dead. Morgan's arc in Season 8 positioned him for the story on Fear. It was also important to see Fear's world and characters through new yet familiar eyes."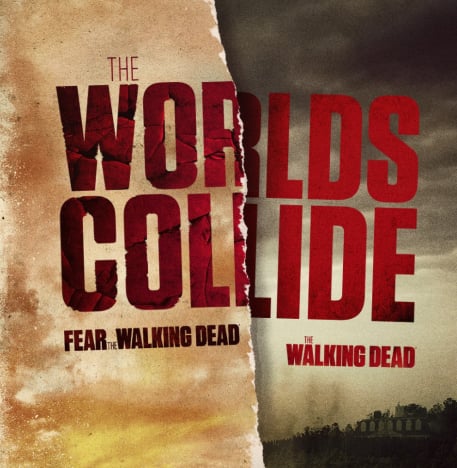 A crossover was confirmed during the New York Comic Con panel for The Walking Dead last month, but no other details were revealed at the time. 
"We want these shows to have their own legs, tell their own stories and be their own thing," Kirkman said at the time.
"I think we've finally gotten to a place with Fear the Walking Dead where it has its own identity [and] we can play with some things."
Based on the wording, it does sound like Lennie's new stint on Fear the Walking Dead will be a permanent one. 
James has been with the parent series since the beginning, so this is a big deal. We still don't know when, exactly, Fear the Walking Dead is set. 
When the series kicked off, it was billed as a prequel series, but the show is undergoing some creative changes as it heads into Season 4. 
Andrew Chambliss (Once Upon a Time) and Ian Goldberg (Dead of Summer) have been tapped as new showrunners, and they have already added Garret Dillahunt and Jenna Elfman to the cast. 
If you watch Fear the Walking Dead online, you will already know that the fate of several characters was left up in the air with Fear the Walking Dead Season 3 Episode 16.
What do you think about this casting news? 
Sound off below!
The Walking Dead continues Sundays on AMC!
Paul Dailly is the Associate Editor for TV Fanatic. Follow him on Twitter.