How to Get Away with Murder Season 4 Episode 6 Review: Stay Strong, Mama
Paul Dailly at .
Who would have thought that Connor and Annalise would ever be able to get along and work together?
That was the big surprise on How to Get Away with Murder Season 4 Episode 6 as they found themselves working as part of a team on the class action lawsuit and for Connor, it proved that he could do some good.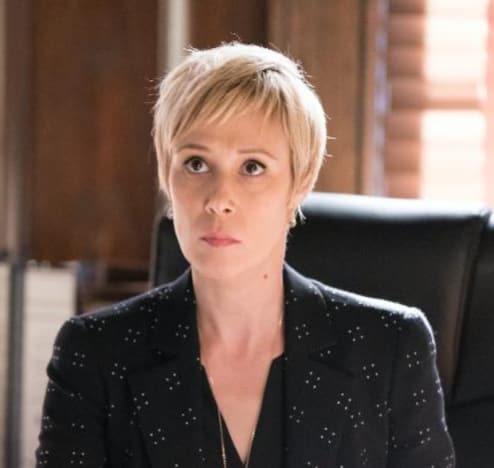 If you watch How to Get Away with Murder online, you will know that Connor has been self-loathing for much of the show's run, but now that he feels like he has a purpose, he seems happier than ever. 
The various murder plots the group has been part of has really taken its toll on him, so it's pleasant to watch him have something to do that does not involve him whining every other scene. 
He handled everything very well, and it would not be surprising if he and Annalise worked together on a more permanent basis. The good thing about Connor is that he fights for what he believes in and that's why he's going to prove integral to winning the case.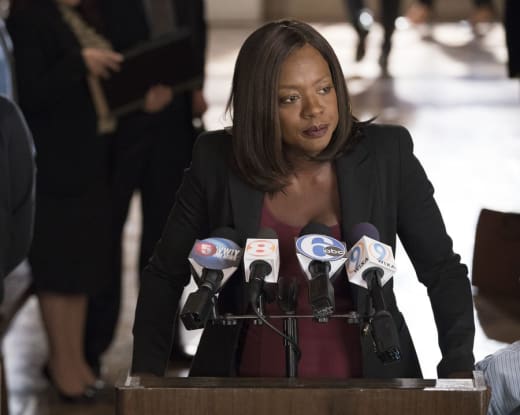 It was typical of Bonnie to continue to lead the revolt against Annalise, but it was hilarious when Annalise kept getting the upper hand. Getting Tyrone to speak to the news was a stroke of genius. 
There was no way the world was not going to connect with a young kid pleading with the city to let his family keeps a roof over its head. Denver was livid because he still wants to get back at Annalise. 
The man proved he had no loyalty when he reassigned Bonnie. She was the woman who figured out Annalise's plan, so you would think she would get a little more credibility. 
Will all of this lead to Bonnie jumping back on Annalise's side? It's difficult to conclude because their relationship has always been all over the place. I dare say if Annalise offered Bon-Bon her old job back, she would jump at the chance to return.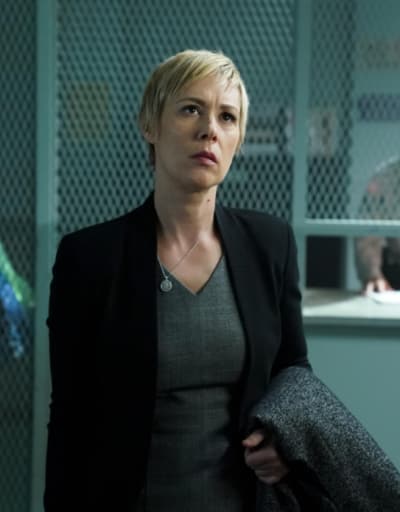 I can't even begin to care about Frank and his persistence with Laurel. The pair lust after each other like crazy, but is there really anything between them beyond sex?
Laurel seems like she could care less about him at the best of times, but maybe she'll feel completely different when the Wes saga is done and dusted. It's difficult for her to pay attention to Frank because she is probably upset with herself for sleeping with him before Wes died. 
Then there's the whole issue of the kid's paternity. Despite Laurel being adamant Wes is the father, it's clear she has some doubts of her own, and that's why she's pressing forward with a paternity test. 
She likely sees this kid as the final link she has to Wes, and it would destroy her if she found out she was not having a child of his. 
It's difficult to get on board with anything Laurel's father says, but it was great that Laurel figured the truth out about what happened. This storyline is getting long in the tooth, so it's time to wrap it up and move on. 
Yes, Mr. Castillo is one of the most wicked men on TV, but can we just see him get his comeuppance already?! He's proven that he is the one who decided it was time to get rid of Wes. 
He wanted his company going public to do so without much in the way of controversy, and that's why he took the poor kid out of the equation. It will be fun to see his reaction when Laurel shows off her stomach to let him know she kept the baby. 
Asher going to extreme measures to find out the truth was utterly absurd. I get that he was hurting because Michaela was blatantly lying to him, but he knew she was in Laurel's house most of the time. 
It's not like she was cheating on him, and he knew that. Putting a camera inside a teddy bear was the worst thing he could do, and I will not be impressed if he gets back together with Bonnie. 
There has been unfinished business between them for quite some time, but it would be best to let them be friends. Having them together is a recipe for disaster. 
The further they are from one another, the better. 
Thankfully, we now know that Annalise is okay after the big bust-up at her hotel in the future, but are we to assume she got into a scuffle with Isaac's ex-wife, Jacqueline? The quick cut to the future after her entrance seemingly foreshadowed these two ladies duking it out in the halls of the two-star hotel. 
"Stay Strong, Mama" was a solid episode of this ABC drama series. Everything is falling into place, and it's time to find out what really happened that night. 
Over to you, How to Get Away with Murder Fanatics. What did you think of the episode?
Sound off below!
How to Get Away with Murder continues Thursdays on ABC!
Paul Dailly is the Associate Editor for TV Fanatic. Follow him on Twitter.