Will & Grace Spoilers: Is the Original Series Finale Being Ignored?!?
Paul Dailly at . Comments
Will & Grace is returning to NBC on September 28, and fans have been questioning how the series can go on when you consider the fact that the titular characters parted ways. 
In doing so, they moved on with their lives and had children with their partners. However, if you're planning on tuning into the buzzy season premiere next month, you will be shocked to find that the series will go on as if the two characters never had children.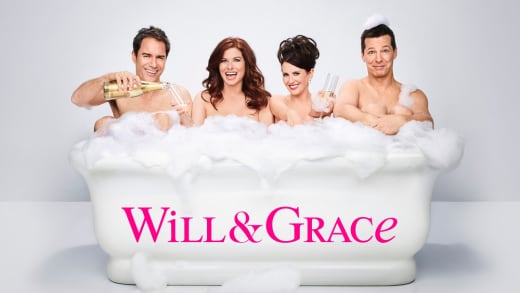 "We spent most of our time trying to figure out what would be the way to make the show the best version of itself coming back after 11 years," executive producer/creator Max Mutchnick revealed to Entertainment Weekly.
"That finale really caused us a lot of grief. You write a finale because a show is over. You never think that it's coming back again."
It is pretty surreal to know the series is returning after all of this time away, and it definitely caused producers some issues as they tried to get the show back on the air. 
"When the decision was made to bring the series back, we were like, well, we left them with kids, right?" adds executive producer/creator David Kohan.
"And if they have children, then it has to be about them being parents, 'cause presumably it would be a priority in their lives. And if it wasn't a priority in their lives, then they're still parents, they're just bad parents, right?"
"We frankly did not want to see them being either good parents or bad parents. We wanted them to be Will and Grace."
As a fan, I'm on board with the decision because if the powers that be want to recapture the essence of the original series, having Will & Grace as best friends and living together is the best foot forward. 
The report even let us know that the characters have done well in their lives regarding the jobs they have, so it should be interesting to see how the characters are different after eleven years away. 
Will & Grace has a twelve-episode order, and there is the possibility that the show could go on after the initial batch of episodes come to a close.
What do you think about this news?
Sound off below!
Paul Dailly is the Associate Editor for TV Fanatic. Follow him on Twitter.