It was a wild and intense ride on Animal Kingdom Season 2 Episode 9 when Baz took the plunge and committed the most egregious of crimes against Smurf.
Not only did Baz steal from the woman who raised him, but he also brought J in on the job making the situation even worse. 
Meanwhile, Deran and Craig continued planning their heist, and Pope and Amy took their relationship to a new level.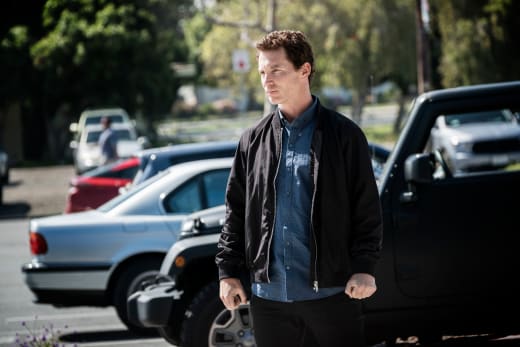 Baz has balls. He also has a boulder-sized chip on his shoulder, and he's probably had it for a long time.
We only know bits and pieces of Baz's backstory, but it's enough to piece together a semblance of what his life was like. 
We don't know if his parents abandoned him or if they died or what exactly happened, but we are aware he was young when he came into the family. 
We could even speculate that he was J's age. 
But he's not a Cody, and he knows it. While Smurf probably treated him like one of her own, he never really felt like one of the family. He was always the outsider.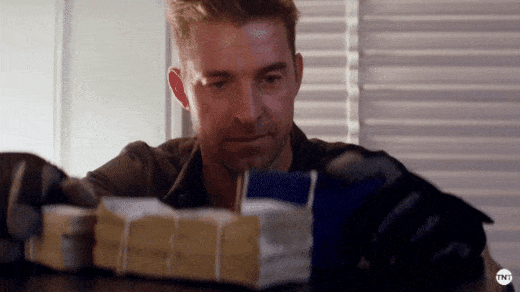 Most of that is in his head because of how he feels about himself. It also explains why Baz is such a bastard. He has issues for a reason, and they all have to do with how he felt growing up.
When Smurf killed Javi back on Animal Kingdom Season 2 Episode 7, Baz took it to heart when she made the comment about family. What Smurf said was intentional.
She wanted to hurt Baz because she felt that Baz took her boys away from her when he convinced them to do their jobs without her input. I'm sure this isn't the first time they've been at war with each other. It's just the first time there isn't a chance to make up.
Now that Baz has stolen from Smurf, there is no chance at reconciliation. Not that Smurf wants to reconcile with him anyway. If anything, she's trying to turn the others against him and has been trying for a while now.
Baz has become a liability. She doesn't want anything to happen to Pope and will do anything to protect him, and if that means killing Baz because of Catherine, that's what it means.
Baz's days are numbered, and he knows it. He knows he's not going to survive Smurf's wrath. He knows that she's going to find out.
The only question is why he decided to bring J in the on the job. He probably did it for a number of reasons.
The number one reason is that he wants to cut Smurf off at the knees. If he can get her current second favorite to betray her, then he feels he's won part of the game.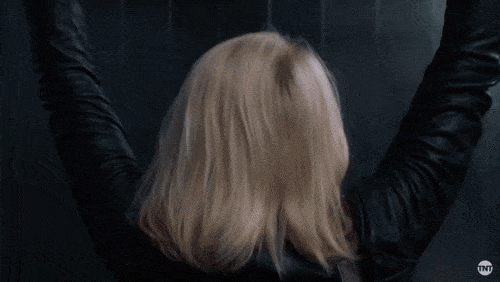 Another reason could be because he wants to punish J. Not only could J be his son, he is also a blood Cody. He came into the family and was never an outsider no matter how much Baz tried to keep him out. And if he's his son, it's just another reminder he has no family but himself.
At least in his head. Think about how he treats Lena as if she doesn't even exist. It's how he feels...that he doesn't exist.
We already know from the previews for Animal Kingdom Season 2 Episode 10 that Smurf knows it's Baz who stole from her. After seeing what she did to Craig's dad for only a small amount of cash, I can only imagine what she'd do to Baz for stealing $700k. 
It's not going to be pretty. Smurf's going to make Baz suffer and suffer big time. Will she do it alone, or will she recruit Pope? Will Pope even do it? And what will happen to J?
While Baz was digging his own grave, Deran and Craig were planning the boat heist that Baz didn't want anything to do with.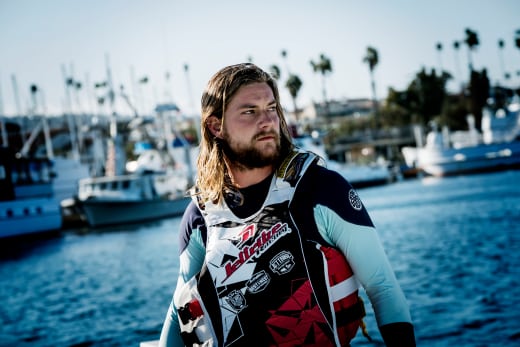 I wouldn't want to have anything to do with that job either. The risk is too high, just like Baz said, and the fact that they're bringing in someone outside of the family makes it an even bigger risk.
There's a reason Baz keeps Marco at arm's length. 
The guys have had great luck with their jobs, but somehow I don't see that happening this time. I wish Deran would put on his thinking cap and tell Craig to forget it, but Deran is so desperate to get out of the family business he's starting to do some really dumb things. 
Agreeing to Craig's half-baked heist idea is the dumbest.
Pope is becoming a different guy, slowly but surely. Amy and the church have been having quite the influence on him. Even though he agreed to join Craig's job, how long before Pope opts out of doing anything anymore?
Killing Catherine is weighing heavily on his mind, especially now that Baz believes Smurf is responsible. Pope wants to remain loyal to his mom, but he has a special relationship with Baz, too.
It wouldn't be surprising if he just decided to fess up to Amy and go from there. Then again, Pope once said that he'd never go back to jail which means if he does ask for forgiveness from Amy, he's going to end up killing Amy.
I love Pope as crazy as he is, but I wouldn't want to be Amy. The last time he had sex with a woman, he smothered her, and as much as I want to believe Pope is changing, there's still an undertone of darkness to him that's unsettling.
But maybe Pope will surprise all of us. Maybe he won't do anything and just let things play out. He knows it's all coming to a head between Baz and Smurf, and he might just decide to sit back and watch it unfold. 
What did you think of "Custody"? How will Smurf find out it was Baz? Will she push J to spill the beans? 
Will Pope tell Amy about Catherine? Will he tell Baz to protect Smurf?
Hit the comments and share your thoughts!
If you missed anything, you can watch Animal Kingdom online right here via TV Fanatic!
Lisa Babick is a staff writer for TV Fanatic. Follow her on Twitter.