Pretty Little Liars: Spinoff On the Way?
Paul Dailly at .
Pretty Little Liars officially concludes on June 27, and there are rumors that it may not be the end of the franchise. 
Adding fuel to the fire is the news that Marlene King is adapting Sara Shepard's other successful book series, The Perfectionists into a TV show.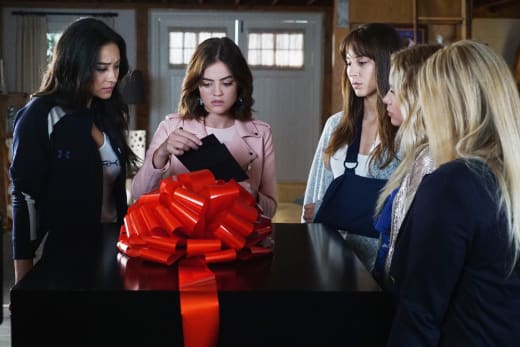 The story of The Perfectionists follows five high school friends who realize they all have something in common: They hate some dude named Nolan who has done a lot of terrible things to them. 
When quizzed about the new series on Twitter earlier this year, Marlene King said her take on the book series would find her "adding a twist on a twist."
Could that twist really mean that it's related to the Pretty Little Liars universe? We have no idea, but something tells us it would be a good move to promote the series. 
Ever since Ava Allan appeared as Addison Derringer a few weeks back on the series, fans have questioned whether she could take center stage in a potential spinoff.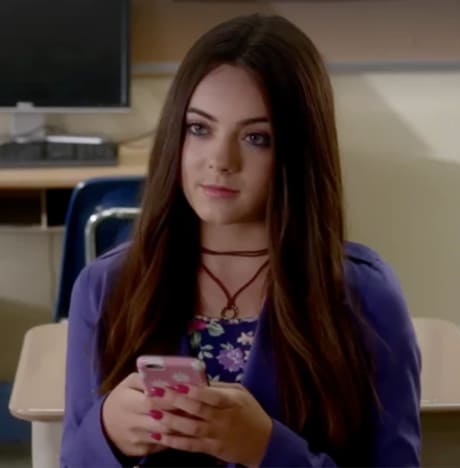 At her core, she seems like a young Alison DiLaurentis, and is intent on manipulating people for her own benefit. If you watch Pretty Little Liars online, you will know that Alison is now reformed and was only acting out because of all the crazy crap in her life. 
On the official trailer for Pretty Little Liars Season 7 Episode 20, there is a scene that takes place at the school and Addison is there to cause some drama.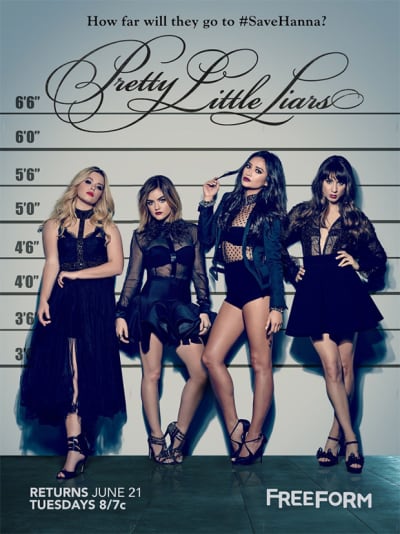 According to IMDB page for the series finale, a character named Ava will be played by Ana Markova and a character named Claire will be played by Raquel McPeek Rodriguez. 
If you are a fan of The Perfectionists, you will likely recall both of these character names are the exact same as characters in the popular book series. 
Considering both book series were created by the same author, could Marlene King be setting the shows up to co-exist together?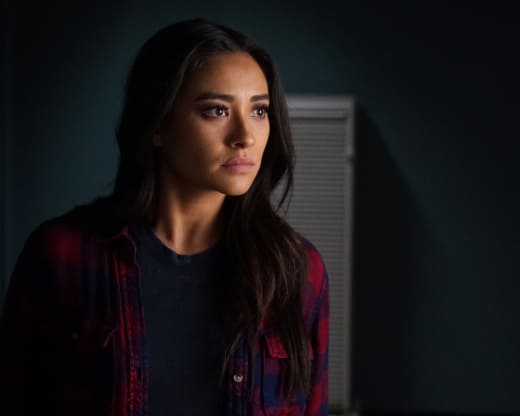 It sure seems that way. Freeform has been quiet on the spin-off front, but something tells us Alison and Emily could be moving Beacon Heights, Washington to teach. 
They will then be shocked by the arrival of Addison who somehow moves there, and her best friends are Ava and Claire. Sound about right?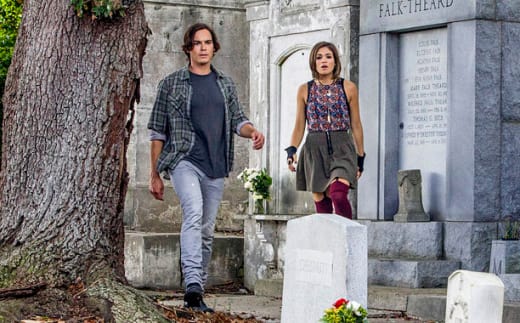 This would mark the second spinoff of the series. Ravenswood was the first, and it lasted for just ten episodes before being canceled. 
We're sure we will have more clarity on Tuesday night after Pretty Little Liars concludes. 
Over to you, TV Fanatics. Do you think this is the case?
Sound off below!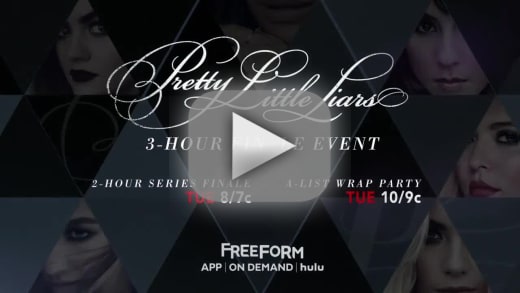 Paul Dailly is the Associate Editor for TV Fanatic. Follow him on Twitter.