Fanatic Feed: Sweet/Vicious Canceled, Roseanne Returns and a Mystery Host
Carissa Pavlica at . Updated at . Comments
There's good news, bad news and weird news today out of Hollywood.
Let's start with the bad news because it's hard to fathom why more wasn't done to lure viewers to this now-canceled series.
In case you didn't know, Sweet/Vicious aired on MTV and followed the story of two "vigilantes," Jules and Ophelia, who fought back against injustice on their college campus.
A specific type of injustice. The type that happens to girls and isn't always followed up by campus authorities because the boys are excellent sportsmen, the girls were wearing the wrong outfits or it might be too hard to prove. 
You know what I'm talking about. Sexual assault. That dirty little secret that gets swept under the rug far too often and for too many different reasons.
Jules and Ophelia made it their mission to get justice for those who suffered, and they weren't beyond suffering themselves. 
It is with a heavy heart that I write this note to the AMAZING, BEAUTIFUL #SweetVicious Fans. We all love you so much. pic.twitter.com/wrx7OZ6GGc

— Jenn Kaytin Robinson (@JennKaytin) April 28, 2017
An MTV spokesperson reached out with this comment:
"MTV has decided to not move forward with a second season of 'Sweet/Vicious.' We are extremely proud of this critically acclaimed series and are deeply disappointed such an impactful show did not find a larger audience. 'Sweet/Vicious' was a show we loved from the start, with empowering female leads and a message we believe in.
We are grateful the series started a much needed dialogue around sexual assault, and thank the talented Jennifer Robinson, Amanda Lasher, Stacey Sher and the stellar cast, writers and producers for creating such a timely and thought provoking series."
Unfortunately, MTV doesn't normally do a lot to get the word out there for their shows any longer, even when their messages are worthy of more than word of mouth.
Sweet/Vicious should have been given the royal treatment. It could have opened discussion in the same way #13ReasonsWhy did on Netflix, but it never got the same opportunity.
Unless Netflix wants to reach in and make that discussion happen. There's a thought.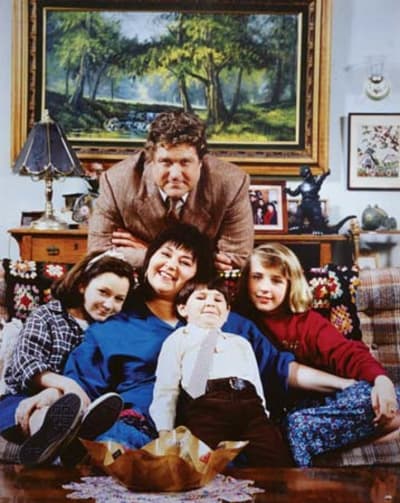 Word is Roseanne is making a comeback.
Remember during the election cycle when the voters discovered there was a whole world of disenfranchised blue collar workers out there who were unhappy with the way things were rolling?
Apparently, the only "blue collar" or "regular folk" any of the creative minds in Hollywood could come up with was reaching back in time to reconnect with the Connor family. Potentially, anyway.
While it's nice to consider an eight-episode return engagement to see what happened to the Connors, it's alarming to see what little imagination is out there.
Roseanne already had it in her mind exactly what happened to the whole family, anyway. According to Deadline, Roseanne revealed their subsequent fates after the show on her website in 2009:
Roseanne and Jackie opening the first medical marijuana dispensary in Lanford;
Dan reappearing alive after faking his death;
DJ being published; Mark dying in Iraq;
David leaving Darlene for a woman half his age;
Darlene coming out, meeting a woman and having a baby with her;
Becky working at Walmart;
Arnie befriending the governor of Illinois and remarrying Nancy;
Bev selling a painting for $10,000;
Jerry and the grandsons forming a boy band;
and Bonnie being arrested for selling crack.
As it stands right now, the cast is falling in line nicely for a revival and should all be on board. Let the network bidding war begin!
Odds on favorites at this point are ABC for the nostalgia factor and Netflix for getting the job done right with so many other recent revivals.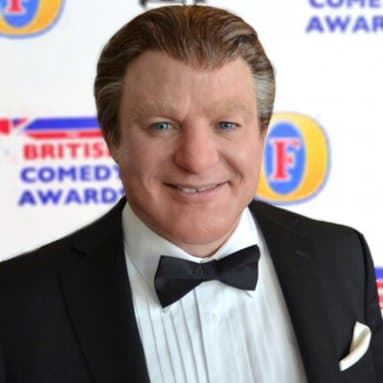 Get a good look at the new host of the Gong Show revival, above.
If he looks unfamiliar, don't be shocked. If he looks somewhat familiar, don't be shocked about that, either. 
Word is it's Mike Myers doing one of his bits, but it will be a permanent gig, and he'll never reveal the shtick.
Hey, it's the Gong Show, and if you know anything about it at all, pretty much anything goes.
The series is coming back via Will Arnett's Electric Avenue, and he even got into the ruse with a quote about Maitland.
"I've been a huge fan of Tommy since I first saw his stand-up in the U.K. while traveling as a teenager. He was so funny and original. I had the good fortune to cross paths with Tommy a few years ago and ever since we've talked about working together," Arnett said.
"I tried for years to come up with a vehicle that was suitable to expose his immense talent on a bigger stage, and The Gong Show is the perfect fit."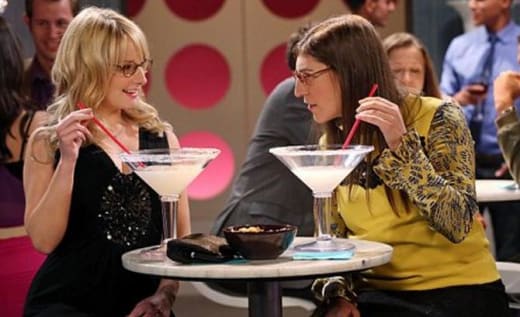 Finally, both fans of The Big Bang Theory and co-stars Mayim Bialik and Melissa Rauch have reason to celebrate today as the two actresses have settled their contract negotiations and will remain on the series for the foreseeable future.
After all, it's no fun if the gang's not all here, and Bernadette and Amy are every bit as important to the gang now.
Their new contracts landed them somewhere in the range of $425,000-500,000 per episode up from $175,000-200,000 they'd been earning previously.
That was made possible by their costars taking a cut in pay and "chipping in" part of their salaries to ensure the whole team would continue onto the upcoming seasons.
That's a nice note to end on, don't you think?
Carissa Pavlica is the managing editor and a staff writer for TV Fanatic. She's a member of the Broadcast Television Journalists Association (BTJA), enjoys mentoring writers, wine, and passionately discussing the nuances of television. Follow her on Twitter and email her here at TV Fanatic.