Viewers returned to Scandal in a big way on Thursday night. 
ABC: Scandal's big Abby reveal surged three-tenths (6 million/1.6 rating), giving the show it's highest ratings since February 16. Grey's Anatomy (7.9 million/2.1 rating) and The Catch (3.5 million/0.8 rating) were also up.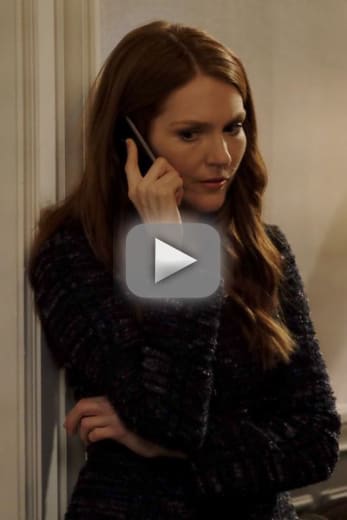 CBS: The Big Bang Theory (12.6 million/2.5 rating), Mom (7.1 million/1.3 rating) and Life In Pieces (5.6 million/1.1 rating) slipped, while The Great Indoors (7.2 million/1.4 rating) was in line with its last Thursday outing. 
The CW: Supernatural (1.7 million/0.6 rating) picked up a tenth, while Riverdale (1 million/0.4 rating) was stable. 
Fox: Masterchef (3.5 million/1.0 rating) was down a tenth, while Kicking & Screaming (1.8 million/0.6 rating) maintained last week's ratings. 
NBC: Powerless (2 million/0.6 rating) slipped after returning from hiatus. Chicago Med (5.9 million/0.9 rating) took a hit, while The Blacklist: Redemption (4.1 million/0.8 rating) perked up. 
Paul Dailly is a staff writer for TV Fanatic. Follow him on Twitter.