Time After Time: Out of Time as ABC Pulls Freshman Drama

Carissa Pavlica at .
The second show to be pulled while still broadcasting is upon us.
Time After Time, one of a plethora of new time travel series to land on air during the 2016-17 season, has been canceled by ABC after five low-rated airings.
Ironically, it's one of the only shows with a long history, tying back not only to a 70's movie of the same title but focusing on H.G. Wells, one of the most well-known time traveling characters of all time.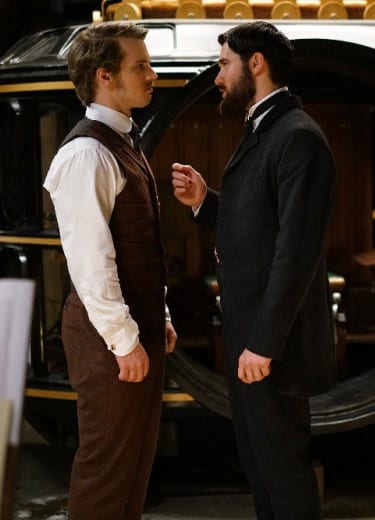 Kevin Williamson (The Vampire Diaries) was the lead producer and writer on the series.
The idea was H.G. Wells was transported in his time machine to modern day Manhattan in his hunt for Jack the Ripper.
Yes, as if time travel and Wells weren't enough, Jack the Ripper was along for the ride.
Once Wells arrives in Manhattan, he's not only captivated by a world he would have otherwise never known might exist, but a young woman who catches his eye.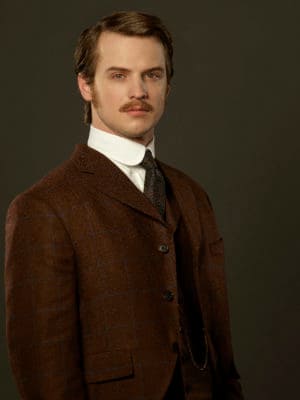 Starring Freddie Stroma as Wells in his first leading role after breaking out in the surprise Lifetime hit UnREAL seemed like a no-brainer. 
He had charisma to spare as the bachelor on UnREAL, and it was difficult to imagine him not returning as a regular despite the premise of the show.
Whether it had been too long from the time of his appearance on UnREAL for his newly amassed fans to follow or if they just didn't think much of the subject matter, we may never know.
What we do know is the show was retaining only 40% of its lead-in on Sundays, Once Upon a Time, averaging 2.2 million viewers and a 0.5 in the demo.
Ouch.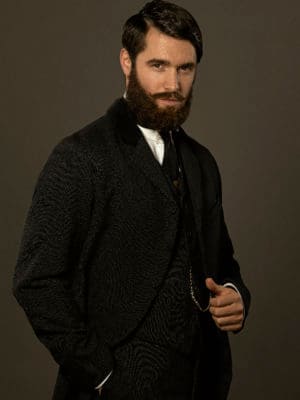 Time After Time even had another ABC favorite to sweeten the deal. 
Revenge star Josh Bowman starred as Jack the Ripper. 
An exciting game of cat and mouse featuring these two men doesn't seem all that awful when on paper, but where the viewers?
If you look closely at the marketing materials and read the description, my best guess is the campaign missed its mark. 
Despite the fact Wells and the Rip wind up in modern day Manhattan, the marketing focused on their historical personas, and that might have turned some people off because the era isn't sexy.
Hey, I just write about TV, but I do know sex sells. And the hotter the guys look in marketing materials, the more likely people are to want to watch.
Time After Time is the second midseason program to be unceremoniously yanked from the schedule. The first was Doubt on CBS, but it was pulled after only two airings. 
I'm not sure which is better. Allowing the 2.2 million who did watch Time After Time to fall in love with the show with a few more episodes or yanking something before anybody has time to form a bond.
Going forward, you can expect an exciting round of Match Game to take the place of Time After Time after Once Upon a Time on Sunday nights.
At this time, there are no plans to air the remaining episodes of Time After Time, but you never know what the future holds. 
If I was running a network, I'd have every show that was fully shot and unaired on my website where I could, at the very least, promote my other shows like crazy with forced commercial breaks.
So, what do you think of this cancellation? All things considered, it's been an easy season on cancellations. How would you handle them if you were in charge?
Carissa Pavlica is the managing editor and a staff writer and critic for TV Fanatic. She's a member of the Critic's Choice Association, enjoys mentoring writers, cats, and passionately discussing the nuances of television and film. Follow her on Twitter and email her here at TV Fanatic.