FOX Fall Dramas: First Impressions of Lethal Weapon, Pitch and The Exorcist

Carissa Pavlica at . Updated at .
When a lot of new shows are presented for you to choose from, it's not easy to know whether to get invested. We're trying to make your life a little bit easier.
We're giving you first impressions of all the new network dramas, and up now are the offering from FOX.
Two are based on familiar franchises, and one incorporates one of the most recognized franchises in America: the San Diego Padres. Check out our thoughts now!
Lethal Weapon - Wednesdays at 8/7c - Premieres September 21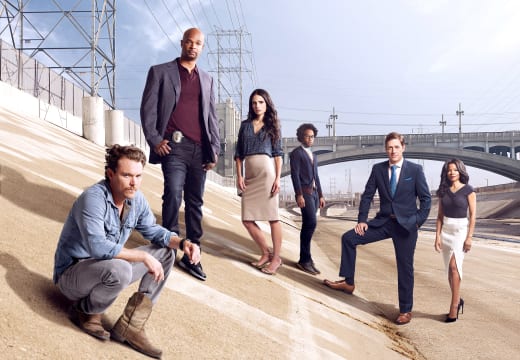 First Impression: If you were wary about this movie-to-TV adaptation not standing up to the spirit of the source material, don't be.
Clayne Crawford and Damon Wayons quickly make the characters their own and the pilot was a lot of fun to watch. A lot of fun.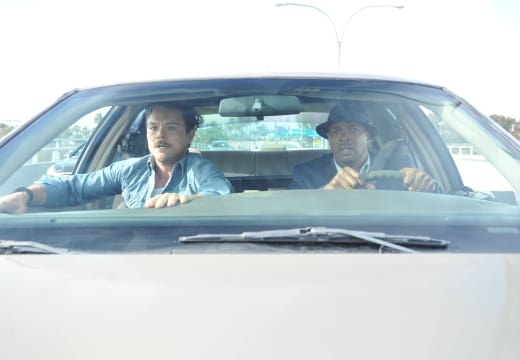 There are emotional moments, and times the two men step back to get to know each other, but in the field, you'll recognize Riggs and Murtaugh and will want to see them in action again.
Should You Watch: Absolutely, unless you're not a fan of buddy cop shows of the enjoyable variety.
If you prefer dismal, dark and dreary, then stay away from Lethal Weapon, because it will probably make you smile, and that's not your style. Movie adaptation done right.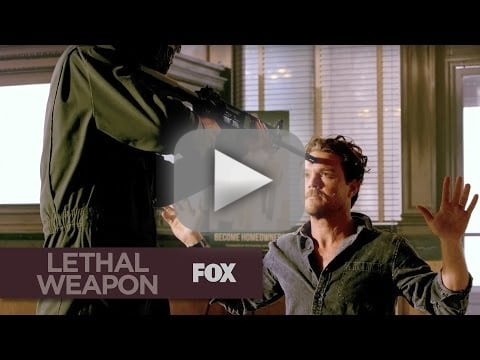 Competition: The competition here isn't too bad, but there hasn't been a lot of promotion for Lethal Weapon. Survivor manages to maintain ratings despite the fact it's been on the air since before television. Their Millennials vs Gen X theme might set fans ablaze.
Blindspot did big business for the first season and is bring Archie Panjabi on board. She's a draw. Arrow...doesn't have a lot to offer anymore.
But the tried and true fans stick by it and those who cut out when Laurel Lance was killed may be back with Katie Cassidy's series regular status across DC shows on The CW.
Story wise? Lethal Weapon will probably trump most of them. Tough to predict.
Pitch - Thursdays at 9/8c - Premieres September 22 
First Impression: Kylie Bunbury is Ginny Baker, the first female pitcher to be called up to the major leagues. The pressure is enormous, from her agent (Ali Larter), the team captain (Mark-Paul Gosselaar) and her father (Michael Beach). Everyone is waiting for her to break.
With a major political party nominating a woman for the race for president, it still sounds more amazing to imagine a female pitcher in the majors. Is there anything more American than Baseball?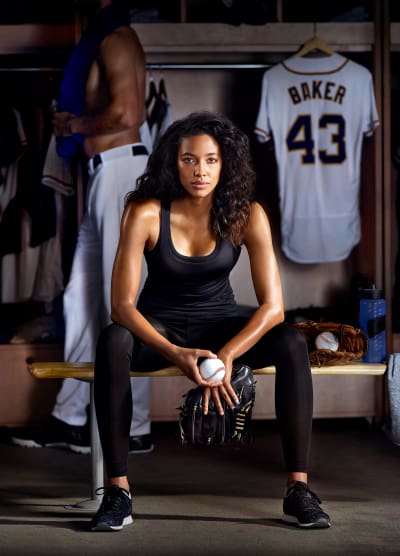 For all the men who have played, all the team turnover everything that has happened, it's a man's sport.
I'm not a cry in your soup women's rights kinda gal, but there is just something so magical about this story, and trust me, it's not a bed of roses for Kylie. That's part of the beauty of what's being told.
Should You Watch: Yes. One hundred times yes. I didn't want to watch it, but it was one of my favorites.
At this particular time in our nation's history, everyone should watch it. It's a beautiful story of emotional strength, physical prowess, acceptance and proving you belong. Watch it with your family. Just watch.
Competition: Competition is strong for a new show starting out that isn't snuggled in between two ABC powerhouses. Fox has been promoting Pitch well throughout the summer and in conjunction with the San Diego Padres.
It's being promoted to families and sports lovers alike. That may give it some traction. It seems like they have a lot riding on Pitch, so it will be interesting to see if the time slot is too tough if they move it before dropping it. They should, if it happens. It's worth it.
The Exorcist - Fridays at 9/8c - Premieres September 23
First Impression: The Exorcist is currently being billed as an event series, so now I'm thinking there will be an end to the story as the season closes.
The pilot introduced two priests (Alfonso Herrera and Ben Daniels) and a family in trouble (led by Geena Davis and Alan Ruck). You know what's up.
A possession. Of course, they don't know that just yet, but things are not right at the house. It's not a straight out remake of the movie, The Exorcist, but based on William Blatty's 1971 novel. It's scary and there's a twist.
Should You Watch: If you're into religious themed horror, of course you're going to watch. At least check it out. If you're not, it's unlikely you're going to start now.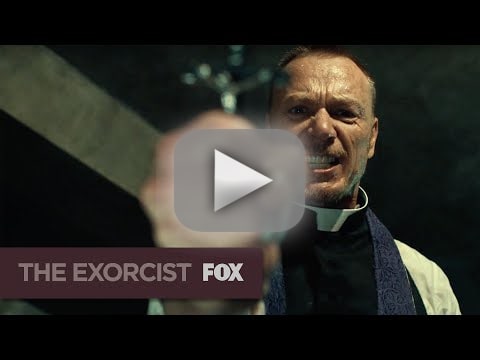 Competition: There is scripted competition on a Friday night now. Just like the old days!
Hawaii Five-0 and Crazy Ex-Girlfriend are nothing like The Exorcist, however, so if the young crowd wants to watch a horror movie before going out for the night but not watch an entire horror movie, they can tune into The Exorcist.
I'm grasping at straws. There doesn't seem to be a benefit to an hour-long horror drama on Friday evening at 9, but there really isn't competition inside the house, either.
After Hell's Kitchen, people may want some real hell to contend with? Seems unlikely this will be a ratings surprise.
At least two of these should find success on Fox's schedule from what I've seen if you guys give them a look. What are your thoughts so far? Share them in the comments below!
Carissa Pavlica is the managing editor and a staff writer and critic for TV Fanatic. She's a member of the Critic's Choice Association, enjoys mentoring writers, cats, and passionately discussing the nuances of television and film. Follow her on Twitter and email her here at TV Fanatic.