UnREAL Season 2 Episode 6 Review: Casualty
Paul Dailly at . Updated at .
That was the UnREAL we know and love. 
Things got pretty darn crazy on UnREAL Season 2 Episode 6, and it was the jolt the series needed to kickstart some of the more intriguing storylines.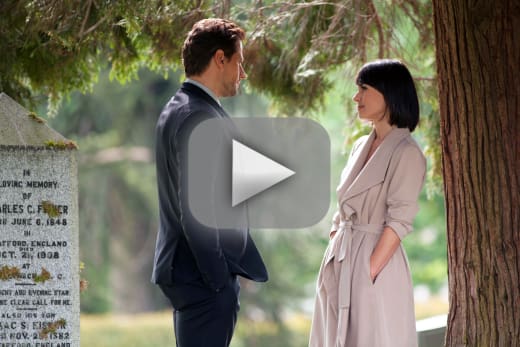 I really can't fathom what's going through Rachel's mind. Her actions are really all over the place and as soon as I think I know what she's up to, she proves me wrong. 
It's fair to assume that she pressed on with producing Everlasting in order to block what happened with Jeremy from her mind. Heck, anyone in her situation would probably want to keep busy in order to avoid thinking about it. 
Her producing went a little too far and came at the expense of Beth Anne. Beth Anne was my favorite girl this season. She had her flaws, but she always tried to make up for them. It's just a shame that she was easily influenced and that things turned out the way they did. 
Darius was right to send her home. He knows first hand what's going on behind the scenes, so he probably figured that if she was pregnant, she would be best returning home and resting. 
There's no denying that Everlasting can make people go a little crazy. They are being manipulated constantly. There's only so much that people can take before deciding enough is enough. 
That said, I was surprised that Beth Anne didn't leave the show. It was so rigged for her to fail at every hurdle. She should have known when to get out. At least she's leaving with something thanks to Darius opening his wallet. 
I do get the feeling that Darius was probably thinking about the bigger picture and how he could spin this as positive news for him in the future. Let's face it, the dude needs all the good press he can get. 
Quinn's relationship with John developed pretty quickly, but is it all because she's lonely? It sure seems that way. It was big of Quinn to come clean about her initial motives before meeting John, but he actually respected her honesty. 
Quinn is so accustomed to people using her for something, so it must be refreshing that she has John around without strings attached. He's a big fan of the show and could actually help her, so she's getting more out of this relationship than she was with Chet. 
Chet is understandably jealous of her relationship with John. That's why he's resorted to name calling behind his back. It's text book jealousy at it's finest. 
The scene with Quinn going after Jeremy was a highlight. Jeremy did not deserve to get away with what he did, but Quinn was quick to let him know that she was on to him. Even though things were rocky between Quinn and Rachel, she still went out of her way to make sure Rachel was okay. 
The sad thing is that Rachel thinks that everyone is out to get her and that's what will ultimately cost her everything. That's unless she gets help quickly. 
Adam returning is NOT going to help. It's going to confuse her even more. Why is Adam even back? Could he be replacing Darius? It would be a great twist and all, but a little too far. 
"Casualty" was a solid episode of this Lifetime drama. After a rough first half of the season, it seems like the show is returning to the show I loved last year. 
Other tidbits from the episode:
Madison and Jay make a great team, but Madison should not be taking pointers from Chet. That dude always has some sort of trick up his sleeve, and Madison should know better after what went down last season. 
The argument between the ladies was hilarious, but when it's shown on television, it's going to look fake. 
Does Coleman really have what it takes to work on Everlasting? He nearly cost Rachel everything by telling Beth Anne to do whatever she wanted. 
Remember you can watch UnREAL online right here on TV Fanatic. Get caught up with the latest drama. 
What did you think of this thrilling episode? Will Rachel get help? Is Adam replacing Darius? Hit the comments below!
Note: UnREAL Season 2 Episode 7 airs Monday July 18 at 10/9c on Lifetime.
Paul Dailly is the Associate Editor for TV Fanatic. Follow him on Twitter.